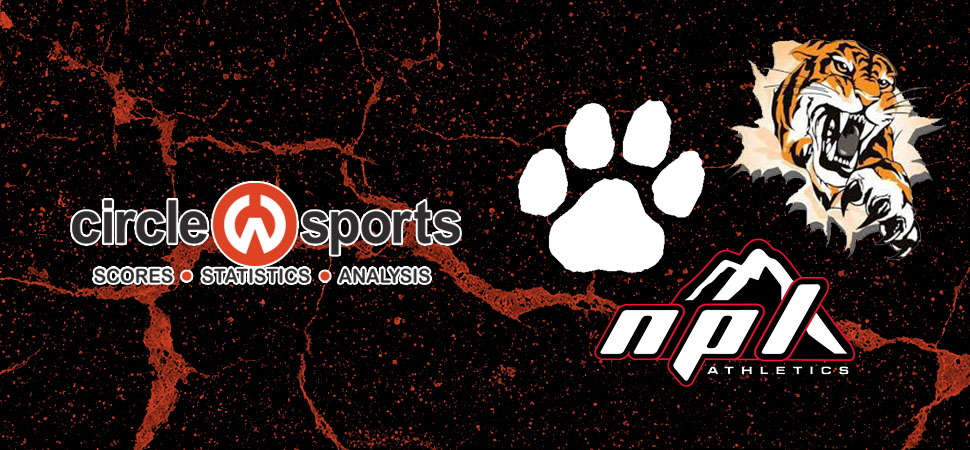 Mountie wrestlers top Sayre, 47-30 on Senior Night
By: Courtney Bower | NTL Sports | January 22, 2020
The night began with a "senior recognition" as Mounties' coach Eric Pequignot presented the two team seniors, Roger Learn and Mitchael Tice, with gifts and thanked them for all their hard work and dedication.
The first match was a quick win for the North Penn-Liberty Mounties as Gavin Sexauer faced Sayre opponent Jakob Burgess in the 145 pound weight category. Sexauer was able to win his match by pinfall in the first thirty seconds. Immediately following the first match, there were six forfeit wins between the two teams,simply due to lack of wrestlers in those weight classes. The 160 and 170 pound classes were forfeited to North Penn-Liberty while the 152, 182, 185, and 192 were forfeited to Sayre. Jumping up to the 285 heavyweight class, the Mounties' Logyn Choplosky faced off against Nikolas Polzella. Choplosky scored three total points in the first two periods of his match, but was then able pin Polzella 30 seconds into the third period.
Dropping down, both the 106 and 113 weight categories were forfeited to North Penn-Liberty. In the 120 class, Coy Wagner wrestled Sayre opponent Layla Bennett and scored 14 points in the first period. Wagner then won by a technical pin with 45 seconds left in the second period. The 126 pound class was also a forfeited match going to North Penn-Liberty. The final match of the night was an exhibition match between NPL's Kohen Lehman and Sayre's Jacob Bennett. Bennett was able to earn two points in the first period,but ultimately Lehman came out on top for a win by pinfall. North Penn-Liberty came in for a win over Sayre with a score of 48-30.
This was the final match of the season, but teams are already beginning to prepare for the post-season wrestling.
"I think overall this season we've performed pretty well, considering some of the things that we've went through and some of the tournament and matches that we've wrestled. A lot of these schools, we'd beat them head-to-head, we just didn't have the number to fill in and help out. But overall, I think we've wrestled and had a pretty decent season," Coach Pequignot commented on the Mounties'' performance and how the lack of players has affected the team after the final match was over.