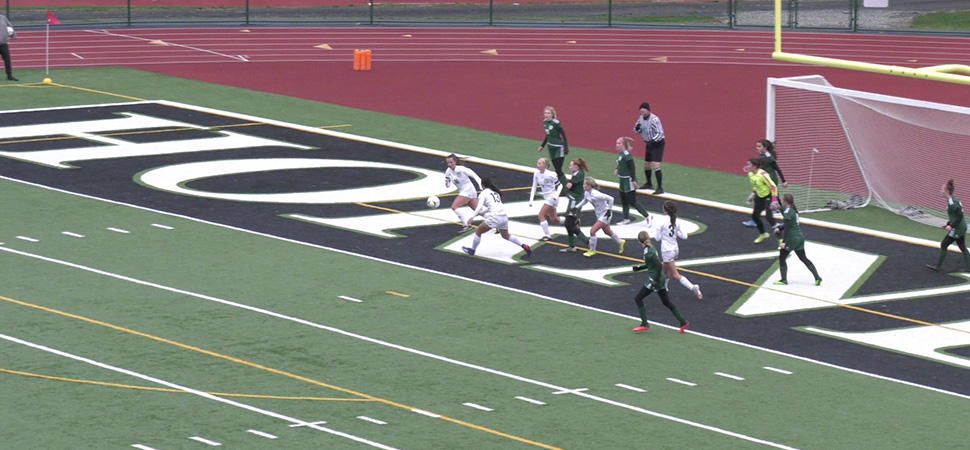 Lewisburg upsets Wellsboro girls in D4 quarters
By: Ed Weaver | NTL Sports | October 31, 2020 | Photo courtesy The Home Page Network
In a 3-6 match up in the opening round of the District IV Class AA playoffs, the #6 Lewisburg Lady Dragons upset the #3 Wellsboro Lady Hornets 5-0 on Friday, October 30.
At halftime it was a 0-0 game. Then Lewisburg turned on the offense and scored all 5 of their goals in the final 26 minutes of the second half.
Lewisburg also held the Lady Hornets without a shot on goal for the entire game.
Junior Lilly Abadi made 11 saves on the afternoon in goal.
The loss ends the Lady Hornets' season with an 8-2-1 record. The loss also ends the careers of seniors Kerrah Clymer, Jessa Lohr, Jena Boyce, Cara Tennis, and Madelyn Rudy.
Clymer finished the season with 35 goals and finishes as Wellsboro's 2nd all-time leading scorer for her career with 76 goals, trailing only Alexis Getty (82). Boyce scored 13 times in 2020 and recorded 9 assists to finish with 45 career goals. Lohr scored once on the season and finished with 2 career goals and an assist.
Tennis scored 7 times and recorded a team-high 16 assists (tied with Clymer) to finish with 10 goals and 21 assists. Rudy scored a goal and assisted on 6 more to finish her career with 3 goals and 8 assists.