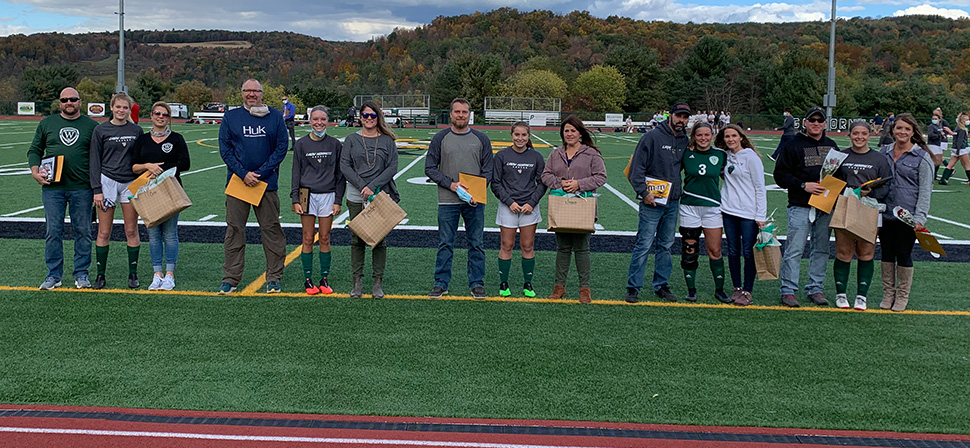 Lady Hornets shutout Williamson on Senior Night
By: Ed Weaver | NTL Sports | October 2, 2020 | Photo courtesy Jeremy Byrd
The Wellsboro Girls Soccer team scored early and often on their way to a 14-0 shutout of Williamson on Thursday, October 1 during Senior Night.
Senior Kerrah Clymer set a new team record by scoring 6 goals in a single game, breaking her previous record of 5 (against Northeast Bradford this year and North Penn-Mansfield in 2018). Senior Jena Boyce scored a hat trick, senior Cara Tennis added a pair of goals, sophomore Jordyn Abernathy scored a pair of goals, and senior Jessa Lohr scored a goal.
Clymer also added 4 assists on the evening while Boyce and Tennis added 3 assists each and senior Madelyn Rudy assisted on a goal.
The Lady Hornets took 29 shots on goal and held Williamson to just a single shot attempt, saved by junior Lilly Abadi. Wellsboro also had a 5-0 advantage in corner kicks.
The win improves the Lady Hornets' season to 4-0-1 (4-0-1 NTL) on the year. The team is back in action on Monday, October 5 at home with Towanda.