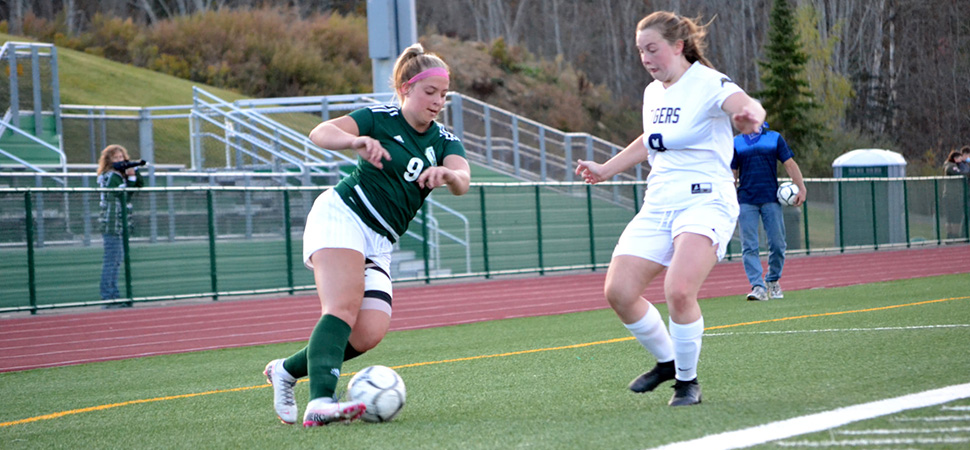 Lady Hornets cruise to 13-0 victory vs Mansfield
By: Ed Weaver | NTL Sports | October 15, 2020 | Photo courtesy Chrissy Dean
The Wellsboro Girls Soccer team picked up their 8th win of the season after a 13-0 shutout victory over North Penn-Mansfield at home on Wednesday, October 14.
The Lady Hornets scored 8 first half goals and 5 in the second half. Senior Kerrah Clymer inched closer to becoming Wellsboro's all-time girls scoring leader with a game-high 4 goals on the night, bringing her career total to 76. She is now just 6 back of Alexis Getty (82, 2007-2010).
Senior Jena Boyce added a hat trick's worth of goals, senior Cara Tennis and sophomore Jordyn Abernathy each scored a pair of goals, and junior Emma Coolidge scored a goal.
North Penn-Mansfield also had an own goal.
Junior Lilly Abadi recorded 2 saves in goal, Abernathy recorded a save, and sophomore Lindsey Benedict made 2 saves.
Wellsboro took 25 shots on goal and help the Lady Tigers to just 3.
The win improves the Lady Hornets' record to 8-1-1 (8-1-1 NTL). The team is back in action on Saturday, October 17 against Sayre.