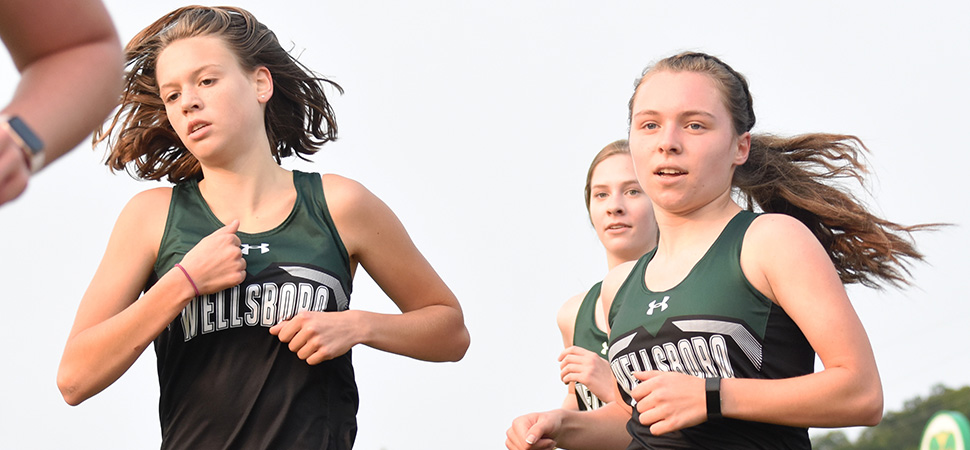 Hornets open XC season at Wyalusing
By: Ed Weaver | NTL Sports | September 16, 2020
The Wellsboro Cross Country teams started the 2020 season at Wyalusing for a tri-meet with Sayre on Tuesday, September 15.
In the boys race Wellsboro and Wyalusing both topped Sayre 15-50 and Wyalusing beat Wellsboro, 15-50. In the girls race Wyalusing and Wellsboro beat Sayre 15-50 and Wyalusing beat Wellsboro, 17-38.
For the boys senior Aidan Fletcher was 6th overall in 20:59 with junior Gabe Guignard (21:03) just behind him in 7th. Senior Anthony Dunkel (27:20) was 13th overall.
For the girls junior Madeline Bryant was the top Lady Hornet in 6th with a time of 23:45. Sophomore Julia DeCamp (24:01) was 7th, sophomore Havah Simcox (24:45) was 9th, sophomore Madeline Gage (25:10) was 10th, senior Aislinn Hoose (25:36) was 11th, freshman Emily Morris (28:25) was 13th, freshman Madison Robbins (28:55) was 14th, and freshman Maddy Callahan (29:18) was 16th.
In the junior high boys race Christopher Greenawalt was 2nd overall in 12:17, Joseph Busch (12:20) was 3rd, and Jullian Linden (14:10) was 5th. For the girls Megan Robbins (13:09) was 2nd, Makenna Robbins (15:41) was 7th, Kristina Belz (17:46) was 8th, and Paige Murdock (19:10) was 9th.
The Hornets are back in action, at their home course, on Tuesday, September 22 against Cowanesque Valley, South Williamsport, and Sullivan County.