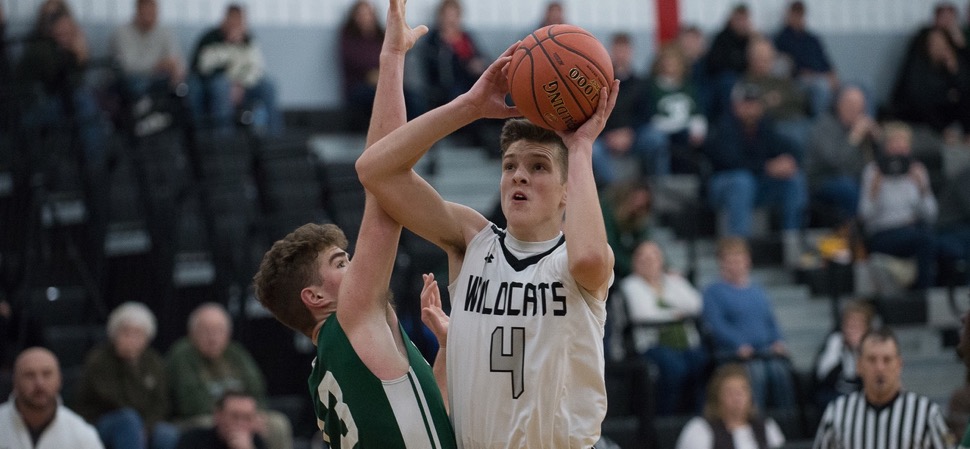 Hornets fall to Athens on the road
By: Ed Weaver | NTL Sports | January 16, 2020
The Wellsboro Varsity Boys Basketball team dropped a 71-51 road loss to Athens on Wednesday, January 15 ending a three-game win streak.
After a close 14-11 1st quarter that favored the Wildcats, Athens began to pull away in the 2nd by outscoring the Hornets 17-8 to take a 31-19 lead at halftime. Wellsboro made up some ground in the 3rd with a 19-point quarter, but a 22-13 run in the 4th pushed Athens back up by 20 at the end of the game.
Junior Joseph Grab led the Hornets with 18 points and 7 rebounds, sophomore Darryn Callahan had 10 points, freshman Conner Adams added 9 points, sophomore Liam Manning finished with 8 points and 9 rebounds, sophomore Isaac Keane had 4 points and 7 rebounds, and sophomore Ryan Sweet rounded out the scoring with 2 points.
Aaron Lane led all scorers with 30 points.
Wellsboro won the JV game 32-27 to even up their record at 6-6. Freshman Peyton McClure had 14 points.
The loss drops the Hornets' record to 8-6 (5-3 NTL Large School Division). The team is back in action on Friday, January 17 at home with Troy.