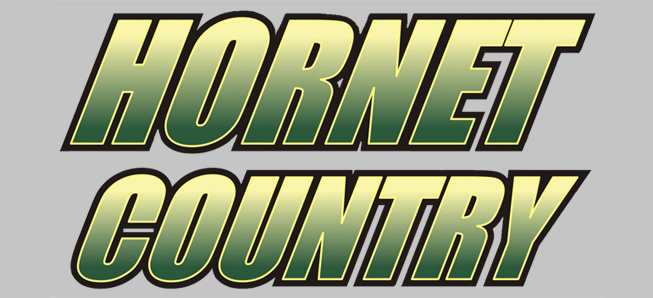 Hornets end 10-game losing streak with Athens
By: Ed Weaver | NTL Sports | September 23, 2020
The last time Wellsboro defeated the Athens Wildcats was September 3, 2014. Last night the Hornets erased a 10-game losing streak (in the last 11 games) to the Wildcats in a 2-1 win on Tuesday, September 22.
Prior to last night's win the Hornets tied Athens 2-2 back on September 5, 2017.
"I am very proud of the boys' persistence," head coach Todd Fitch said. "They found themselves chasing the game early in the first half but continued to fight for opportunities. We struggled to finish the chances we did create, but they executed on two opportunities and found a way to get the result."
The Wildcats took a lead midway through the first period on a goal by Nate Quinn that was just out of reach of senior goalie Ethan Ryan.
10 minutes later the Hornets tied the game up on a penalty kick. After senior Kaeden Mann drew a foul to create the opportunity senior Will Poirier converted at the 10:10 mark of the period.
The game remained tied at 1-all until the final two minutes of play. Junior Dustin Benedict broke the tie, and gave the Hornets their third win of the season, on a free kick from 30 yards away that went over the keeper's head.
Wellsboro out shot the Wildcats 10-6 and had a 9-3 advantage in corner kicks. Ryan finished the night making 5 saves in goal.
Athens won the JV game 4-1. Wellsboro's goal was scored by sophomore Sam Rudy.
Wellsboro (3-0, 3-0 NTL) is back in action on Thursday, September 24 at Sayre.
In Middle School action the Hornets suffered their first loss of the season against Athens with a 0-3 score. Wellsboro had 4 shots on goal and 5 corner kicks, but could not find the back of the net. Keeper Annie Gehman had 2 saves in goal for Wellsboro.
Wellsboro came out on top 3-1 in the second game of the night. Maddy Losinger scored the first goal of the game less than 3 minutes in the first half. Athens responded with a goal of their own to tie up the half. Wellsboro started the second half much like the first with a quick goal by David Seeling just 2 1/2 minutes in. Annie Gehman completed the scoring with a goal with less than 4 minutes remaining in the game. Wellsboro took 7 shots on goal with 2 corner kicks.