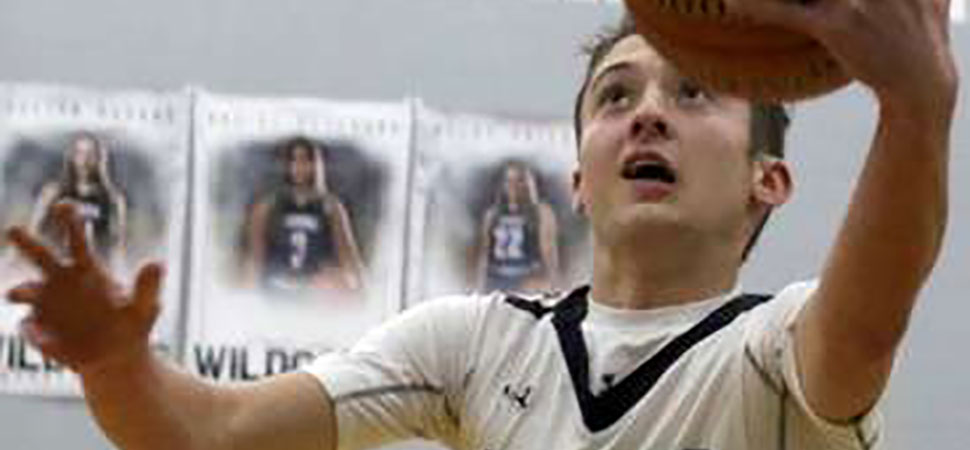 ATHENS' LANE EARNS 'PLAYER OF THE YEAR' HONORS; BABCOCK, HUDSON COLLECT ALL-STAR ACCOLADES
By: Tim Birney | NTL Sports | April 29, 2020 | Photo courtesy Tim Birney
ATHENS — Athens senior Aaron Lane led the Wildcats to the NTL Showdown championship, and was voted the NTL "Player of the Year" in recent voting by the league's coaches, while his teammates sophomore J.J. Babcock and senior Damian Hudson earned Large School all-star accolades.
Lane, a dynamic scorer and tremendous all-around athlete, averaged 23.8 points, 3.7 rebounds, 2 steals, and 1.5 assists per game. He also knocked down 45 3-pointers, and made a Valley-best 135 free throws, shooting 82 percent from the line in the process.
"Aaron Lane had an outstanding year for us," said Athens coach Bob Woodward. "We were extremely proud of his leadership and commitment to our team," he noted. "Our team's success was most important to him. He was outstanding in the NTL Showdown championship and District 4 playoffs in all aspects of the game.
"NTL POY is a well-deserved honor that was earned through dedication and hard work," added Woodward.
Troy's Ty Barrett was named the league's "Offensive Player of the Year," while North Penn-Liberty's Brandon Thompson was the "Defensive Player of the Year," and North Penn-Liberty's Colton Litzelman was "6th Man of the Year."
Wyalusing coach Brent Keyes and his staff are the "Coaching Staff of the Year."
FIRST TEAM
J.J. Babcock, sophomore, Athens: Long and athletic, Babcock made an impact on both ends of the floor. He averaged 13.2 points, 7.6 rebounds, 2.6 assists, 1.4 steal, and 1 block per game, and knocked down 17 3-pointers on the season.
"J.J. Babcock did some amazing things for us from the beginning of the season until the end," said Woodward. "J.J is a very versatile player who works very hard for everyone else, not just himself," he noted. "His first-team NTL selection was well deserved.
"J.J is a great teammate, has a great work ethic, and is becoming a great leader," added Woodward. "J.J. is committed to being coachable, and his team play was a huge factor in our success."
Also earning first-team honors are Troy's Mason Imbt, North Penn-Mansfield's Logan Tokarz, Wyalusing's Mitchell Burke and Grayden Cobb, and Wellsboro's Joseph Grab.
SECOND TEAM
Damian Hudson, senior, Athens: "Damian was glue that kept us together," said Woodward. "His enthusiasm, effort, and toughness on the defensive end was a key to the NTL Championship, NTL Showdown Championship, and district playoffs.
"Damian has grown so much throughout this journey," noted Woodward. "His NTL selection was well deserved. Damian was never asked to work harder this past season, he gave everything he had for his teammates."
Also earning second-team honors are North Penn-Mansfield's Alex Stein, Wellsboro's Liam Manning, Wyalusing's Matthew Brown, Towanda's Kolby Hoffman, and Troy's Ethan Vannoy.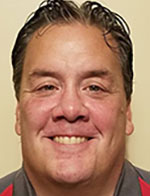 Tim Birney is the founder / owner of River Road Media Group. He was born and raised in the Valley, graduating from Waverly High School in 1984.
Birney earned an Associate's Degree in Journalism from SUNY Morrisville in 1986 and a Bachelor's Degree in Journalism / Public Relations from Utica College of Syracuse University in 1988. He began his newspaper career at The Daily Review in Towanda in 1989, before moving on to The Evening Times in 1995. He spent more than 10 years at the Times, the last four as Managing Editor.
River Road Media Group includes five sites in "The Sports Reports" family that cover 24 school districts in five counties: Valley Sports Report (launched Aug. 10, 2009), Tioga County (NY) Sports Report (Aug. 13, 2018), and Northern Tier Sports Report (Aug. 31, 2020); Northern Tier West Sports Report (March 15, 2021) Southern Tier Sports Report (Aug. 16, 2021).