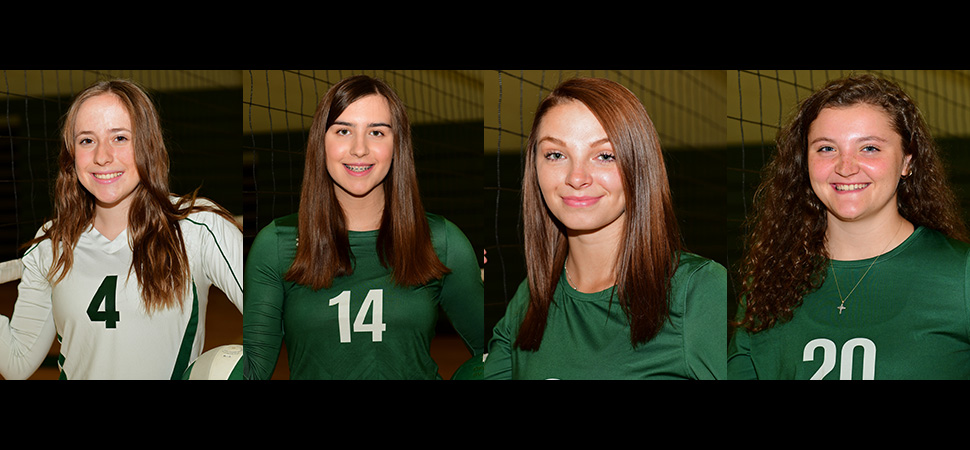 4 Lady Hornets named to NTL All-Star Volleyball team
By: Ed Weaver | NTL Sports | November 17, 2020
Seniors Breighanna Kemp, Kathryn Burnett, Shiloh Duff, and Bailey Monks were named to the NTL All-Star Volleyball team on Tuesday, November 17.
Kemp and Monks were both first team selections and Duff and Burnett were second team picks.
Monks led Wellsboro with 102 kills and 33 blocks. Kemp scored 196 points with 41 aces, had 99 kills, had 139 digs, and 179 assists. Duff was 3rd on the team with 96 kills and was 2nd on the team with 30 blocks. Burnett led the team with 321 digs and was 3rd on the team with 99 points and 13 aces.
WellsboroAthletics.com would like to congratulate Breighanna, Kathryn, Shiloh, and Bailey on their all-star selections.
View the complete 2020-21 NTL Volleyball All-Star team selections.