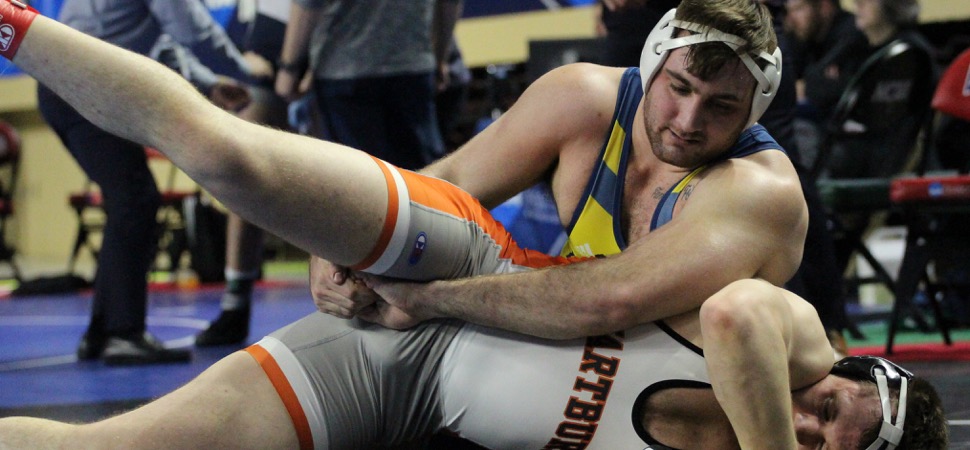 Wesneski wins 285-pound D3 National Title
By: Tim Birney | NTL Sports | March 11, 2019 | Photo courtesy Glenn Jarvis
ROANOKE, Va. - Canton grad Garrett Wesneski, a senior at Lycoming College, capped a brilliant season with an overtime win Saturday night to claim the 285-pound title at the NCAA Division III Wrestling National Championships here at the Burgundy Center.
Wesneski, the fifth seed, pulled out a 9-7 overtime decision over second-seed Adagios Jones of Augustana to cap a 28-1 season. He finished his two-year career at Lycoming with a 66-5 record, and his .930 winning percentage is the best in program history.
Jones took advantage of a bad shot by Wesnski early in the first period to take a 2-0 lead with a takedown of his own, but Wesneski escaped moments later. He then caught Jones off-guard with a power double-leg for a 3-2 advantage, and Jones was penalized for fleeing the mat.
Jones ended a wild first period with an escape in the closing seconds to trim the deficit to 4-3.
Jones chose neutral to start the second period, and took advantage of the decision with a takedown for a 5-4 lead, but Wesneski countered with an escape to send the bout into the third period at 5-5.
Wesneski chose down to start the third period, and quickly escaped, but Jones scored another takedown to take a 7-6 lead. Wesneski was able to power his way to an escape in the closing second to tie the score and force overtime.
In the extra session, Wesneski took charge and set up a sweeping single-leg to secure the 9-7 victory, and a national title.
Wesneski advanced to the title match with a 4-3 win over Wartburg's Bowen Wileman, who upset the top seed in the quarterfinals.
Wesneski scored a first-period takedown, and a second-period escape to take a 3-0 lead into the third period.
Wileman scored a takedown with 47 seconds remaining in the third period, and immediately cut Wesneski loose, but Wesneski was able ward off further takedown attempts, despite being penalized for stalling in the closing seconds.
Dale Jarvis contributed to this report.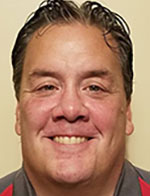 Tim Birney is the founder / owner of River Road Media Group. He was born and raised in the Valley, graduating from Waverly High School in 1984.
Birney earned an Associate's Degree in Journalism from SUNY Morrisville in 1986 and a Bachelor's Degree in Journalism / Public Relations from Utica College of Syracuse University in 1988. He began his newspaper career at The Daily Review in Towanda in 1989, before moving on to The Evening Times in 1995. He spent more than 10 years at the Times, the last four as Managing Editor.
River Road Media Group includes five sites in "The Sports Reports" family that cover 24 school districts in five counties: Valley Sports Report (launched Aug. 10, 2009), Tioga County (NY) Sports Report (Aug. 13, 2018), and Northern Tier Sports Report (Aug. 31, 2020); Northern Tier West Sports Report (March 15, 2021) Southern Tier Sports Report (Aug. 16, 2021).