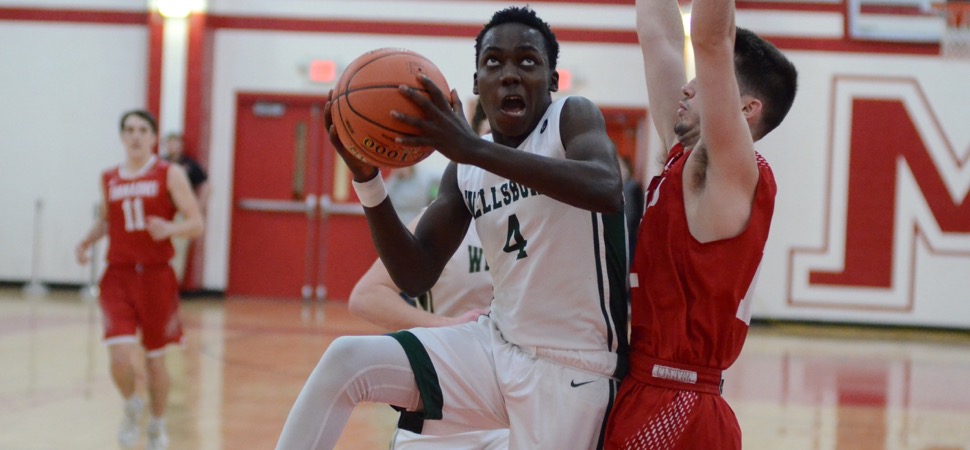 Wellsboro uses hot start to down No 3 Mount Carmel, 73-48
By: Brett R. Crossley | NTL Sports | February 27, 2019 | Photo courtesy Brett R. Crossley
MONTGOMERY - Brandyn Tuttle finished with 11 rebounds and 23 points and Joseph Grab added 19 more as Wellsboro downed Mount Carmel 73-48.
The semifinal win in the District 4 Class AAA playoffs advances the Green Hornets into the Championship for a second consecutive year. They will either face Loyalsock in a rematch or take on Central Columbia for the right to be named District Champion.
"When we get off to a good start, good things usually happen for us," head coach Todd Outman said. "This team goes when they start making a few shots. When they miss a few shots then they kind of get down on themselves."
Outman didn't have to worry about any of his players getting down on themselves after a white hot first quarter saw them take a 16-6 lead.
Grab and Tuttle connected on back-to-back threes to open the game as the first ten points went to the Green Hornets. The run gave the Green Hornets a lead and forced a timeout from Mount Carmel at 5:13 in the opening quarter.
"We started out really well shooting the ball and played great defense tonight," Outman said. "They played a fabulous game. That is a good team we beat tonight."
The first quarter was an offensive display by Wellsboro. That continued into the second quarter, but Tuttle and Holden Kennedy put on a rebounding clinic. Both players extended possessions as Wellsboro scored another 16 points as the defense limited Mount Carmel to six again.
"We watched a lot of tape and knew they went to the glass hard," Outman said. "We had to box out and win the battle on the boards."
Wellsboro let the game come right to it in the second half. The Green Hornets earned 24 trips to the line, converting 22 of the attempts to help put Mount Carmel away.
Grab, who finished with 19 points, connected on six of his seven attempts in the third quarter and eight of nine overall. All but five of his points came over the final two quarters.
"Sometimes in the season I wasn't aggressive enough, but tonight I tried to stay aggressive," Grab said. "If we all stay aggressive as a team it goes better. I need to knock down my foul shots. I was able to do that tonight."
Grab took over in the third quarter, but Tuttle, who led the team with 23 points, was outstanding in the final quarter. He made seven of eight free throws and grabbed three rebounds. He finished with 11 rebounds to post a double-double in the win.
"Coach has been telling me the last few games to let the game come to me and not to force my shot," Tuttle said. "If I go on all cylinders then the entire team goes on all cylinders. I've really been trying to facilitate the offense more and get the ball moving."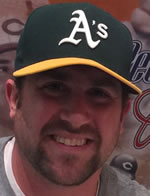 Brett Crossley has been covering sports in the area for more than a decade. Through that work he has built close community relationships with athletes, coaches, and athletic directors. In 2013 and 2015 he won Keystone Press Awards for Sports Story of the Year. He has worked as a photographer, columnist, beat writer, and sports editor.