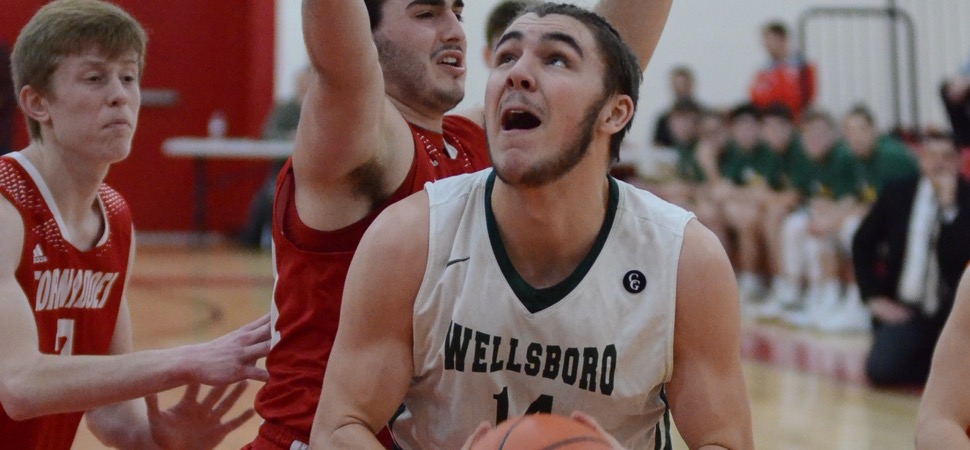 Tuttle named to All-State team
By: Ed Weaver | NTL Sports | May 15, 2019 | Photo courtesy Brett R. Crossley
Senior Brandyn Tuttle was named to the PA Sports Writers All-State Boys Basketball team on Tuesday, May 14.
Tuttle was named to the 3rd team in Class AAA for the season, and was one of three selections from District IV. Loyalsock's Gerald Ross was a 2nd team Class AAA selection and St. John Neumann's David Hill was a 2nd team pick in Class A.
Tuttle, the Northern Tier League's 2018 Player of the Year and the Towanda Daily Review's All-Region Player of the Year, finished his senior season averaging 18.3 points per game. Tuttle capped his senior season with 511 points, 314 rebounds, and 19 double-doubles as he helped lead the Hornets back to the District IV Class AAA championship game. He finished his career with 1,066 points, 767 rebounds, 122 assists, 46 blocks, and 132 steals.
"It's a great honor to be named to the All-State team," said Tuttle. "I told Coach Outman and Coach Kriner at the beginning of the season that that was one of my goals for the upcoming season. I told them coming into the season that I wanted to get win the league, score 1,000 points, receive the NTL POY Award, and make the All-State team.
"After last season I felt like I kind of got snubbed out of an All-State spot so I worked all summer to improve as a player to achieve this accomplishment," Tuttle continued. "I know it might only be 3rd team but to me it's huge to have someone finally pay respect to all the work that I've put in over the last four years."
Wellsboro coach Todd Outman also said, "What a great honor. The only other player I had the good fortune to coach who received All-State recognition was Jordan Jackson. He had a tremendous season and is very deserving of this recognition."
WellsboroAthletics.com and WellsboroBasketball.com would like to congratulate Brandyn on being named to the PA Sports Writers All-State Boys Basketball team.
View the complete 2018-19 PA Sports Writers All-State Boys Basketball team.