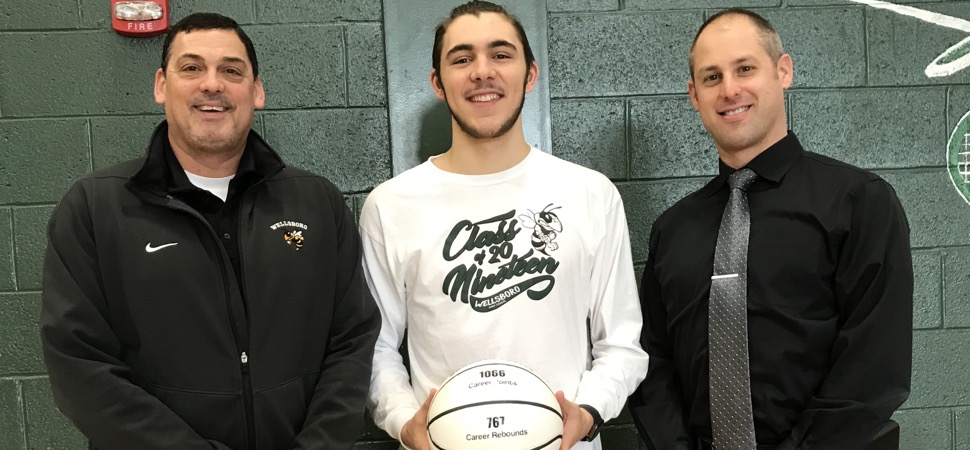 Tuttle honored by Athletic Department
By: Ed Weaver | NTL Sports | March 25, 2019
Senior Brandyn Tuttle was honored last week by coach Todd Outman and Athletic Director Matt Rendos for achieving two major milestones during basketball season.
Tuttle scored 511 points this season, 9th all-time in Wellsboro boys basketball history, to finish his career with 1,066 points, becoming just the Hornets' 9th all-time player to reach that milestone. In addition to his points, Tuttle also grabbed 314 rebounds to finish with 767 during his career.
"Brandyn has to go down as one of the best all around players Wellsboro has produced", Outman said. "To score over 1,000 points and securing 767 rebounds is a feat not matched by many who have played for Wellsboro. He is one of the hardest working players I have ever coached. These accomplishments are a result of his dedication and hard work he put in in the off season over the last two summers. The coaching staff is proud of his accomplishments."