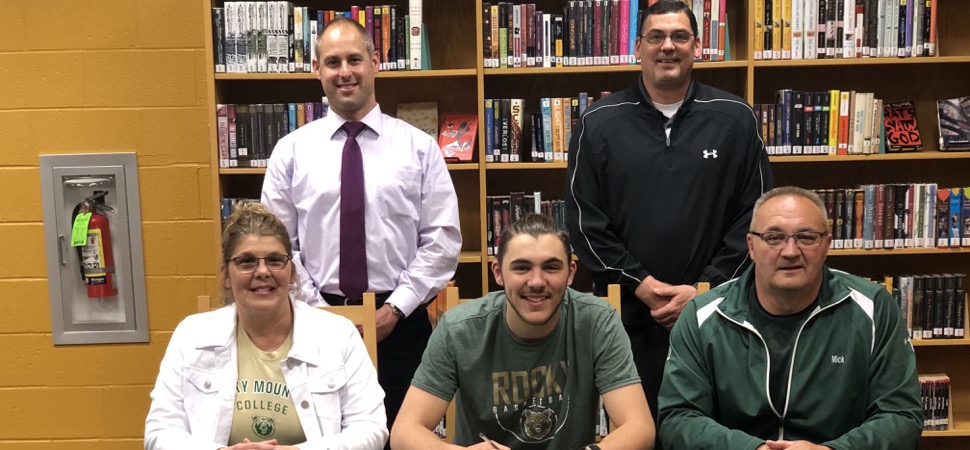 Tuttle going 'home' to Rocky Mountain College to continue basketball career
By: Ed Weaver | NTL Sports | May 10, 2019 | Photo courtesy Ed Weaver
Senior Brandyn Tuttle announced he is continuing his athletic career this upcoming fall at NAIA Division I Rocky Mountain College in Billings, Montana on Thursday, May 9.
Tuttle, this past season's NTL Player of the Year and the 2017 NTL Defensive Player of the Year, became the latest member of Wellsboro's 1,000-point club (1,066) and also grabbed 767 career rebounds. Tuttle led the Hornets in scoring in 2018 with 511 points, was 3rd on the team in 3-point shots made (35), and shot 106-for-147 (0.721) at the foul line to lead Wellsboro.
Once his career in the Green and White concluded earlier this year Tuttle became Wellsboro's 2nd all-time leading rebounder behind Hall of Famer Phil Hickey.
Tuttle was born in Ronan, MT and is excited to return to his home state to play for RMC, a rival school of Montana Tech, where his father Mike played from 1985-89.
"I'm really excited to continue playing the game I love at the collegiate level," said Tuttle. "I first heard about RMC from my sister who lives in Butte. She played college basketball out there and is really good friends with the girls head coach. He gave my tape to the mens head coach and I got in contact with Coach McKeon and we scheduled a visit. I flew out there and got to see the campus and the team and just really liked what I saw."
Tuttle will major in accounting while at RMC and will finish with his CPA in 5 years.
Wellsboro head coach Todd Outman is proud and excited that Tuttle will be continuing his playing career.
"He's worked really hard. The last two summers I believe he went out to Montana and I've seen him in the gym all the time and he deserves it," Outman said. "He's put in a ton of time to become the basketball player he is and he's going to go play Division I basketball as a result of it."
Outman also thinks Tuttle will be able to transition his game to the next level without problem.
"I think it will translate well. Brandyn is in between a 3 and a 4, he's not one or the other, so he's a 'tweener' if you will, but he shoots the ball very well for a 3, and he plays very physically for the 4 so I think he's going to be a good fit and he's going to do well, I know he is. They'll be able to teach him things that I wasn't able to teach him at that level, he's a fast learner so he'll be fine out there."
WellsboroBasketball.com would like to congratulate Brandyn on continuing his academic and athletic career this fall.