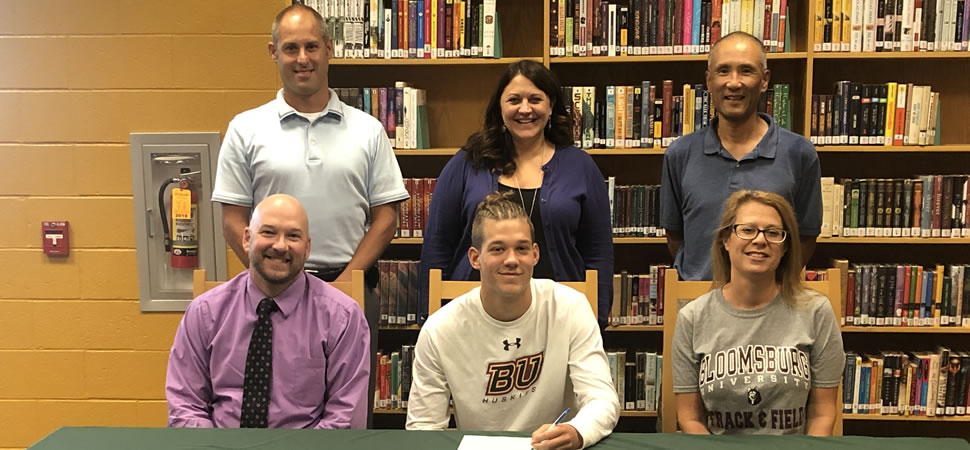 Tennis to Run Track at Bloomsburg
By: Ed Weaver | NTL Sports | August 6, 2019 | Photo courtesy Ed Weaver
Senior Cam Tennis announced on July 25 that he will continue his track career this upcoming season as a member of the Bloomsburg University Track & Field team.
While Tennis has been a staple on the soccer and baseball fields for the Hornets the past 4 years, 2019 was the first season Tennis ran track & field
"Baseball is such a laid back sport that I knew I could double up in the spring," Tennis said. "When one of the members of the 4x100 team went down one of my friends on the team asked me to join."
Tennis, who plans on majoring in business management, will also look to continue running the 400m and 4x400m and possibly working out for the 4x100m and picking up a jumping event.
In just 5 meets this past season, Tennis racked up three 1st place finishes in the 200m, including a personal best of 23.39, a 1st place finish in the 400m (51.5) at the NTL Championships, two 1st place finishes in the 4x100m, and a 3rd place finish in the 4x400m. In that 4x400m run, Tennis ran an anchor leg under 52 seconds.
Boys Track head coach Howard Iseri is equally excited about Tennis becomming a Husky.
"The whole end of the season was a lot of excitement and he just kind of surprised everyone," said Iseri. "We just threw him into the 4x400 and when we looked at the stopwatch it was 4 or 5 seconds faster than anyone else. I'm really happy that he's going on to college and I think he'll do really well."
WellsboroAthletics.com would like to congratulate Cam on continuing both his academic and athletic careers.