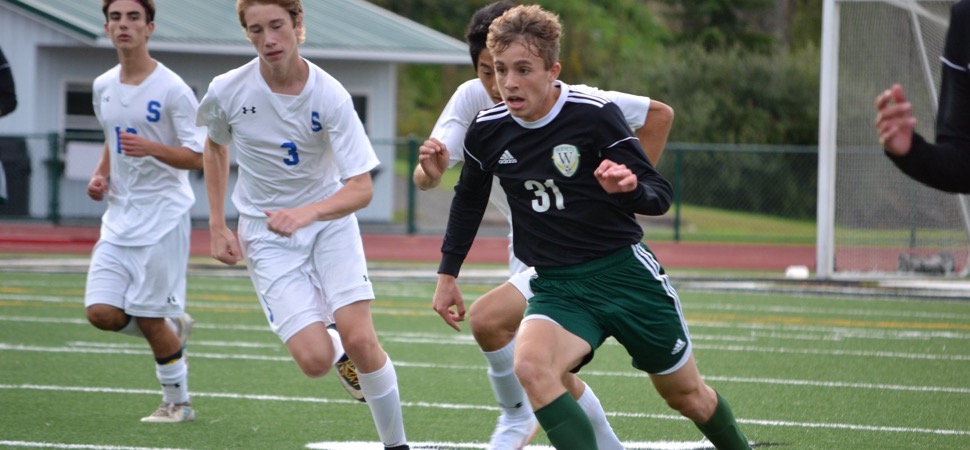 Rudy named to PSCA All-State team
By: Ed Weaver | NTL Sports | February 19, 2019 | Photo courtesy Chrissy Tennis
Senior Brett Rudy was named to the PSCA All-State team back on January 26, 2019 at the Association's annual banquet The Radisson Hotel in Harrisburg.
Rudy, who was an NTL 1st team midfielder and the league's all-state pick, had a career year in 2018. Rudy scored 33 goals on the season and had 14 assists and 80 points, the third most all-time in a single-season, and scored his 50th career goal against Northeast Bradford on September 20.
Rudy also finished his career with 69 goals, good enough for 2nd all-time in career goals scored and 168 points and 30 assists.
Rudy was also a key part of Wellsboro's first-ever District IV championship during the 2017 season.
"Brett is a lot like an iceberg," head coach Todd Fitch said. "The success that is seen is only a sampling of the magnitude of excellence that is below the surface. All-State recognition is an appropriate exclamation point to Brett's high school soccer career and his unwavering and unending pursuit of his passion."
Rudy is the first Hornet for Coach Fitch to be named All-State, while Rudy's previous coach John Shaffer coached All-State selections Gabe Leach (2017), Josiah Hill (2016, 2015), Erik Stemcosky (2013), and Darby Alafoginis (2011).