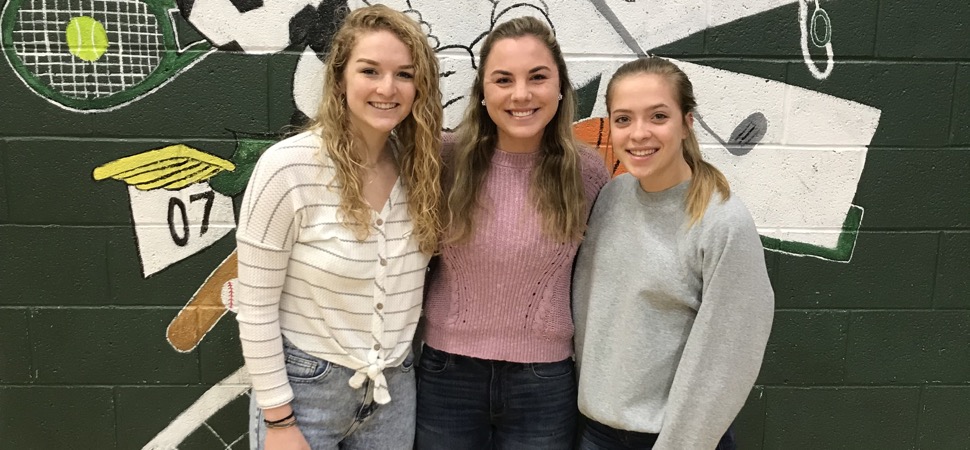 Poirier, Brought named NTL Players of the Year
By: Ed Weaver | NTL Sports | March 26, 2019 | Photo courtesy Todd Outman
Senior Emma Poirier and junior Cathryn Brought were named Northern Tier League Players of the Year on Tuesday, March 26.
Poirier was named the NTL's overall Player of the Year while Brought was named Defensive Player of the Year.
Poirier led the Lady Hornets in scoring (422 points), two-point shots made (125), three-point shots made (26) and shot 0.777 (94-for-121) from the foul line. She also had 86 rebounds, 54 steals, and 42 assists.
"Being named the NTL Player of the Year is a well-deserved honor for Emma her senior year," said first-year head coach Maureen Poirier. "Emma has put in a lot of time in the off season the past 4 years playing basketball. I am proud of Emma for improving her game as a senior and working hard all year."
Brought was not only second on the team in scoring (213) but led Wellsboro in rebounds (123), steals (61), and was 2nd on the team in assists (46).
"Cathryn is a hard worker. She played multiple positions for the team this year. I am very proud to have Cathryn named the Defensive Player of the Year for the NTL. Cathryn led the team in rebounds and steals."
Joining Poirier and Brought on the All-Star team was sophomore Jena Boyce. Boyce, a 2nd team selection, was 4th on the team in scoring with 91 points, 5th in rebounds (82), while leading the Lady Hornets with 58 assists and adding 40 steals.
"Jena was one of the most improved players on the team. She worked hard on both ends of the floor. Very proud to have Jena named to the 2nd team NTL all-star team her first year playing high school basketball."
WellsboroBasketball.com and WellsboroAthletics.com would like to congratulate Emma, Cathryn, and Jena on their all-star selections.
View the complete 2018-19 NTL Girls All-Star team.