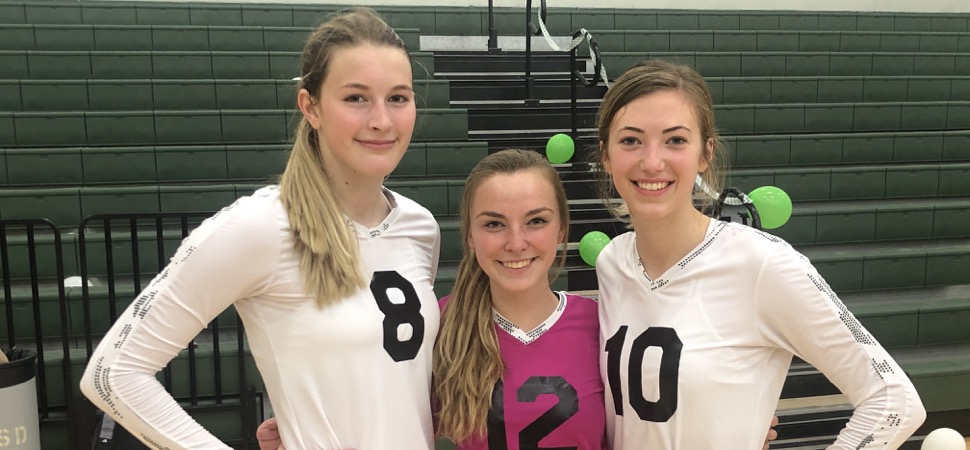 Lady Hornets sweep Sayre on Senior Night
By: Ed Weaver | NTL Sports | October 25, 2019 | Photo courtesy Ed Weaver
The Wellsboro Varsity Volleyball team sent off their senior captains with a 3-0 sweep of Sayre on Thursday, October 24.
The Lady Hornets cruised on the night for their 17th win over the season, winning 25-8, 25-4, and 25-9.
Senior Megan Starkweather led the Lady Hornets with 17 assists, 13 points, and 2 aces, senior Caitlyn Callahan had 16 kills, 9 points (2 aces), 5 digs, and 1 blocks, and senior Ryann Adams had 9 digs.
Junior Breighanna Kemp had 8 assists, junior Shiloh Duff had 9 points (1 ace) and 4 kills, and junior Bailey Monks had 4 kills and 1 block.
In the JV game Wellsboro started off the night with a 2-0 win (25-18, 25-11) to finish their season at 16-4.
The win finishes the Varsity team's regular season record at 17-3 (12-2 NTL Large School Division). The team will be back in action on Tuesday, October 29 in the District IV AA semi-finals at Williamson High School.