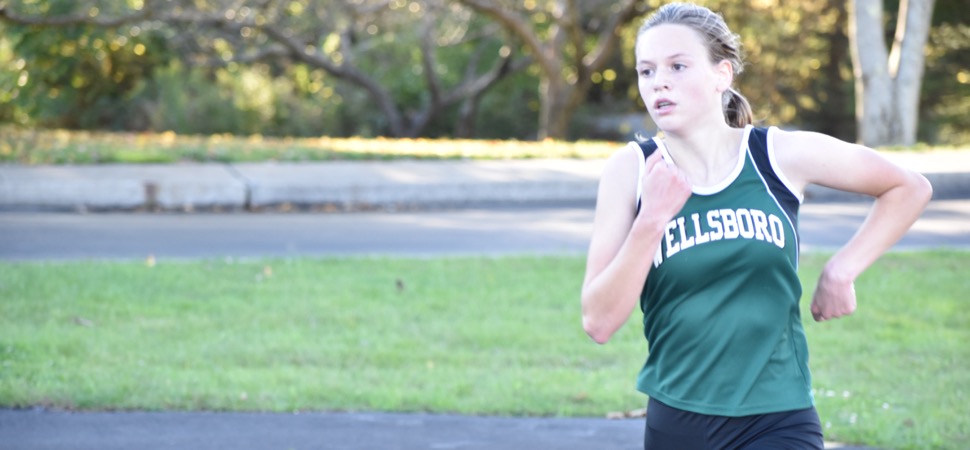 Lady Hornets split with Athens, Wyalusing
By: Ed Weaver | NTL Sports | October 9, 2019 | Photo courtesy Jill Gastrock
The Wellsboro Varsity Girls Cross Country team beat Athens and fell to Wyalusing on Tuesday, October 8.
The Lady Hornets beat Athens 15-50 while Wyalusing beat Athens 15-50 and edged Wellsboro 26-29.
Freshman Madeline Gage won her 4th race of the season with a time of 22:38. Sophomore Madeline Bryant (24:16) was 6th, freshman Julia DeCamp (24:37) was 7th, senior Kylie Butler (24:50) was 8th, junior Aislinn Hoose (25:23) was 11th, and Alexis Banik (29:34) was 12th.
In the Varsity Boys race Wyalusing beat Wellsboro 15-42 and Athens 19-36. Athens also beat the Hornets 15-49.
Junior Aidan Fletcher (20:50) was 12th, sophomore Gabe Guignard (21:49) was 15th, sophomore Drew Manning (22:20) was 17th, junior Anthony Dunkel (23:29) was 20th, sophomore Liam Manning (24:04) was 22nd, and junior Daniel Swanson (28:12) was 24th.
In the Middle School boys race Athens and Wyalusing both beat Wellsboro 15-50. Jack Bryant won the race in 11:52. In the Middle School girls race Athens beat Wellsboro 15-50 while Wyalusing and Wellsboro did not have enough runners to score. Hannah Nuss (14:60), Emily Morris (15:20), and Madison Robbins (17:00) finished 8th-10th.
The teams are back in action this Saturday at the NTL Coaches Meet at Northeast Bradford.