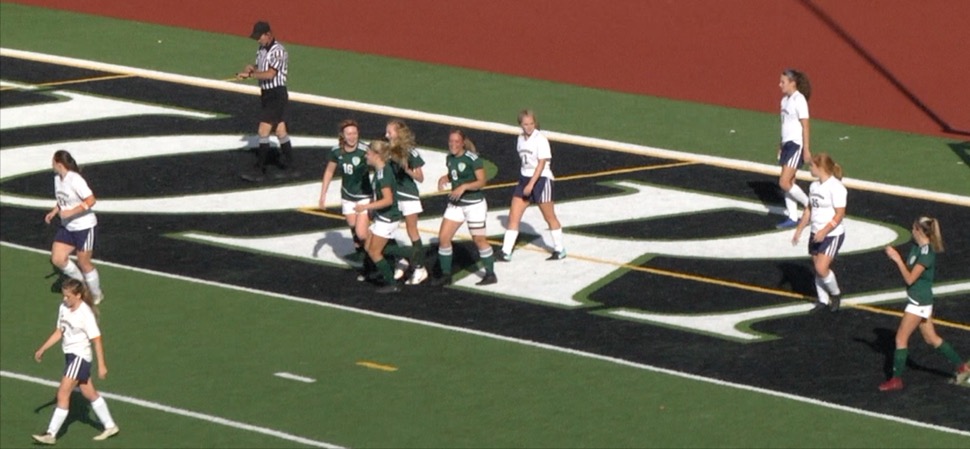 Lady Hornets shutout Williamson, 3-0
By: Ed Weaver | NTL Sports | September 19, 2019 | Photo courtesy The Home Page Network
The Wellsboro Varsity Girls Soccer team scored a 3-0 shutout over Williamson on Wednesday, September 18.
Junior Jena Boyce scored a pair of goals, once in the 1st period (28:02) and once in the 2nd (24:43), to help the Lady Hornets to their 4th win of the season. Both goals were unassisted.
Wellsboro's 2nd goal came with 27:10 on the clock in the 2nd period as sophomore Hannah Morey's corner kick was converted by freshman Kate DeCamp.
The Lady Hornets held Williamson to just 2 shots on goal for the entire game with sophomore Lilly Abadi making both saves.
Wellsboro took 19 shots on goal, had 10 corner kicks, and 2 direct kicks.
The win improves the Lady Hornets' record to 4-2-1 overall and in the NTL. The team is back in action on Saturday, September 21 on the road against Loyalsock.