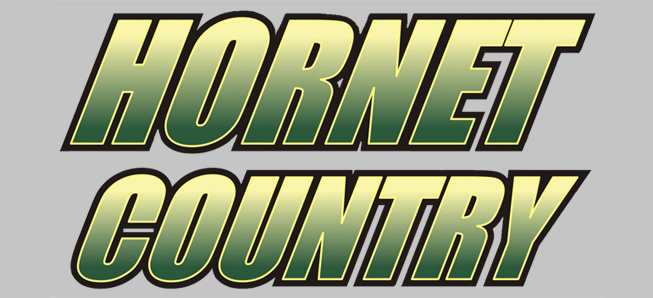 Lady Hornets knock off undefeated Troy
By: Ed Weaver | NTL Sports | April 10, 2019
The Wellsboro Varsity Softball team knocked off previously undefeated Troy 12-1 in five innings on Tuesday, April 9.
"We picked up a good win against a quality team in Troy," head coach Ron Brought said after the game. "The girls continued to be an offensive force with four girls having a multi-hit night with 13 for the team. When we put the ball in play it was solid hard contact. The run support was more then enough as our pitching was outstanding and shut down Troy. Things our progressing well for the girls this early in the season."
After a scoreless top of the first, Troy scored to take an early 1-0 lead but the Lady Hornets then went on a 12-0 binge to end the game early. Wellsboro started in the second inning with two runs by senior Heidi Zuchowski and sophomore Jessa Lohr to put the Lady Hornets in front. The Lady Hornets then added 4 more runs in the third to put the game firmly in control. Sophomore Chelsie English, senior Hailey Neal, Zuchowski, and Lohr all scored to put Wellsboro up 6-1.
Junior Cathryn Brought scored Wellsboro's lone run in the fourth inning to increase the lead to 7-1 before the Lady Hornets ended the game with 5 runs in the fifth. Lohr, sophomores Kerrah Clymer and Jena Boyce, Brought, and English all scored in the fifth, highlighted by a triple from Clymer.
Zuchowski led Wellsboro at the plate going 3-for-4 with 2 RBIs. Boyce went 2-for-3 with an RBI, Neal and junior Ryann Adams both went 2-for-4 would doubles, and Clymer, Lohr, Brought, and English added the remaining hits. Adams had 3 RBIs and Clymer and Lohr had one each. Boyce also added a stolen base.
Brought started on the mound and went the distance for her second win of the season. Brought faced 21 batters in 5 innings, allowed 2 hits, 1 run (earned), and walked 2 to go along with 10 strikeouts.
The win improves the Lady Hornets to 3-1 (3-0 NTL Large School Division). The girls will be back on the field at rival North Penn-Liberty on Thursday, April 11.