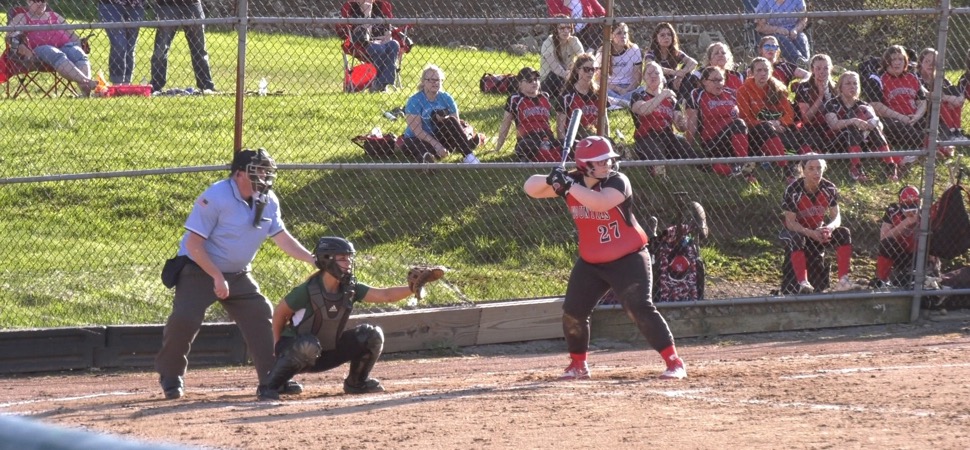 Lady Hornets fall to Lady Mounties in 8 innings
By: Ed Weaver | NTL Sports | May 7, 2019 | Photo courtesy The Home Page Network
The Wellsboro Varsity Softball team fell to rival North Penn-Liberty 2-0 in 8 innings on Monday, May 6.
Both teams were scoreless after regulation sending the game into extra innings. In the top of the 8th Sara Swingle and Jessica Kouba put together back-to-back base hits then a walk by Mariah Kshir loaded the bases for Mackenzie Heater. Heater reached 1st on a Wellsboro error that allowed both Swingle and Kouba to score to put the Lady Mounties up 2-0.
The Lady Hornets went 1-2-3 in the bottom half of the inning securing the win for Liberty.
Doney threw a complete game, 1-hitter for the win with 14 strikeouts. Kouba led Liberty at the plate going 2-for-4 with a double. Swingle, Kshir, Shaelyn Berguson, and Kylie Holmes also added hits.
Junior Cathryn Brought pitched the full game for Wellsboro, allowing 2 runs on 6 hits with 4 walks and 9 strikeouts. Wellsboro's lone hit came in the bottom of the 7th on a double by sophomore Jena Boyce.
The win improves the Lady Mounties' record to 7-5 (6-4 NTL Large School Division) on the year while the Lady Hornets fall to 8-6 (7-4 NTL Large School Division). The team will be back in action on Wednesday, May 8 at Athens.