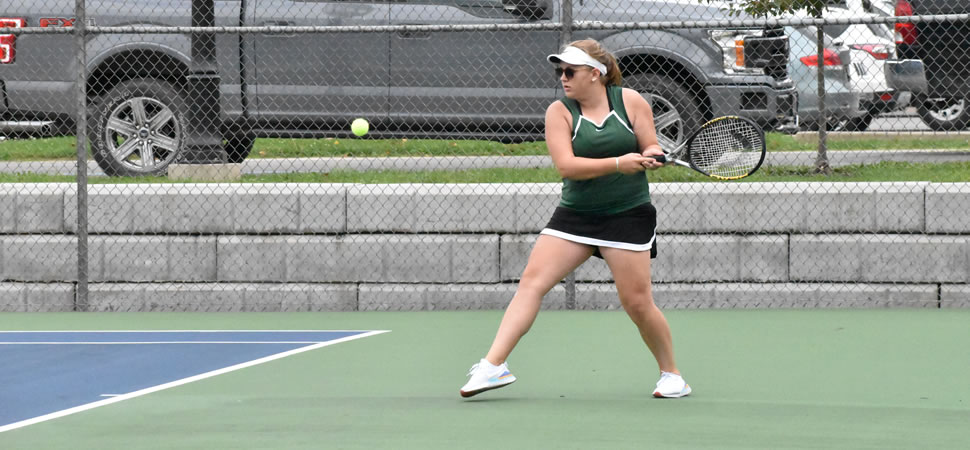 Lady Hornets fall to CV
By: Ed Weaver | NTL Sports | September 17, 2019 | Photo courtesy Seraina Weatherford
The Wellsboro Girls Tennis team had a 5-match win streak snapped in a 4-3 loss to Cowanesque Valley on Monday, September 16.
Singles Results
Abigail Colton def. Sarah Boyer 6-2, 6-3
Megan Wattles (CV) def. Georgia Macensky 6-3, 6-0
Kori Birdsall (CV) def. Ashayla Faulkner 6-3, 6-1
Kaitlyn Streeter (CV) def. Rileigh Gerges 5-7, 7-6, 6-4
Alyssa Wagaman def. Shae Schoonover 6-1, 7-6
Doubles Results
Colton/Macensky def. Boyer/Wattles 6-3, 6-3
Birdsall/Waterson (CV) def. Wagaman/Bethany Zuchowski 6-3, 6-2
The loss drops the Lady Hornets to 5-2 (3-0 NTL). The team will be return to action later this afternoon back at Packer Park against North Penn-Liberty.