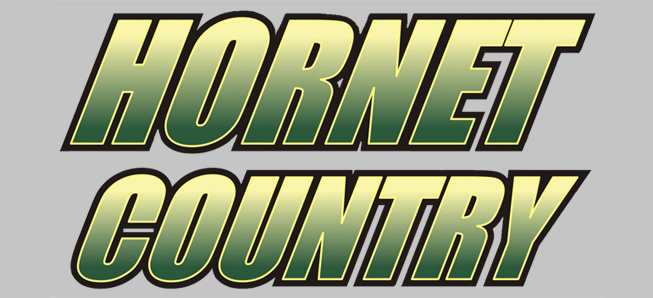 Lady Hornets fall to Central Columbia
By: Ed Weaver | NTL Sports | May 25, 2019
The Wellsboro Varsity Softball team's season came to an end in a 2-1 loss to Central Columbia in the PIAA District IV quarterfinals on Friday, May 24.
Wellsboro started off the game with an early base hit by junior Ryann Adams but the inning quickly came to a close on a double-play. Both teams were scoreless through the top of the 4th inning when the Lady Hornets struck. Adams led off the 4th with a walk and sophomore Kerrah Clymer reached 1st base to put two aboard. As Clymer stole 2nd Adams came home to put the Lady Hornets up 1-0.
Wellsboro held their 1-0 lead until the bottom of the 6th when Madison Kester led off with a double then scored as Sam McGinness singled to tie the game up. The score remained 1-1 after regulation and went into extra innings.
The Lady Hornets went down in order in the top of the 8th. With the game still tied Karlie Grosz hit into a fielder's choice that scored Mia Cunningham for the game winner.
Wellsboro was held to just two hits on the afternoon, one by Adams and one by freshman Emma Coolidge. Junior Cathryn Brought pitched a complete game allowing 2 runs (both earned) on 9 hits with a strikeout.
The loss ends the Lady Hornets' season with an 11-9 overall record and ends the careers of seniors Tiana Lecker, Heidi Zuchowski, and Hailey Neal.
Lecker finished her career 32-for-140 (.229) at the plate with 25 runs scored, 1 double, 2 triples, 22 RBIs, 11 walks, and 16 strikeouts. Lecker was a perfect 3-for-3 in stolen base attempts and had 26 put outs, 31 assists, and a fielding percentage of .877.
Zuchowski hit 47-for-167 (.281) with 23 runs scored, 6 doubles, 2 home runs, 42 RBIs, 12 walks, and 28 strikeouts. In the field Zuchowski had a .970 percentage for her career with 416 put outs and 4 assists.
Neal was 53-for-187 (.283) at the plate with 38 runs scored, 5 doubles, 2 triples, 2 home runs, 24 RBIs, 10 walks, and 39 strikeouts. She was 5-for-7 (.714) in stolen bases and finished with 112 put outs and a fielding percentage of .937.