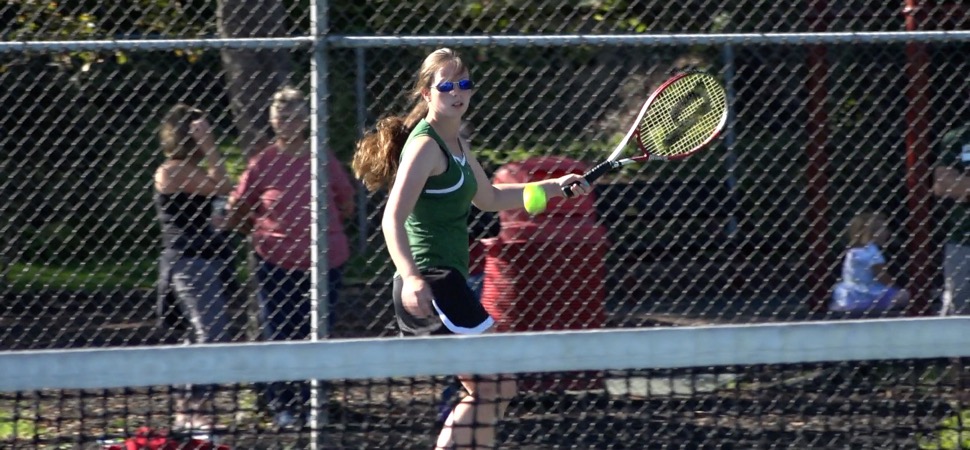 Lady Hornets edge North Penn-Liberty, 4-3
By: Ed Weaver | NTL Sports | September 18, 2019 | Photo courtesy The Home Page Network
The Wellsboro Girls Tennis team edged rival North Penn-Liberty at Packer Park by a score of 4-3 on Tuesday, September 17.
Singles Results
Abigail Colton def. Diana Dawes 6-1, 6-0
Georgia Macensky def. Aubrey Griess 6-2, 6-3
Ashayla Faulkner def. Emma Eglesia 6-1, 6-0
Rileigh Gerges def. KT Nealen 6-3, 6-1
Daja Weaver (NPL) def. Alyssa Wagaman 7-5, 4-6, 10-7
Doubles Results
Dawes/Eglesia def. Bethany Zuchowski/Ana Perry 6-2, 6-2
Greiss/Kylie Holmes def. Gillian Hernandez/Kailey Zuchowski 6-1, 6-0
The win improves the Lady Hornets record to 6-2 on the season and 4-0 in the NTL. Liberty falls to 0-6 and 0-3 in the league. Wellsboro is back in action at Towanda on Thursday, September 19 while Liberty hosts Bucktail.