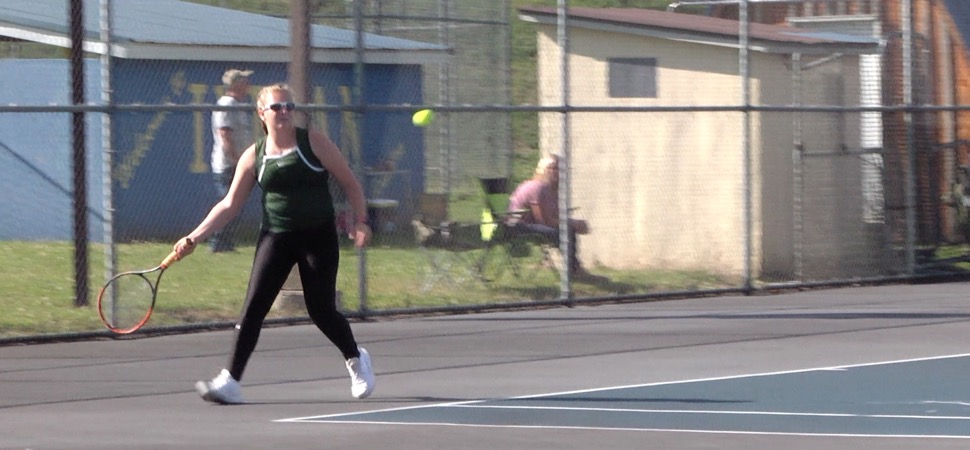 Lady Hornets edge Cowanesque Valley
By: Ed Weaver | NTL Sports | September 5, 2019 | Photo courtesy The Home Page Network
The Wellsboro Girls Tennis team edged Cowanesque Valley 4-3 on the road on Wednesday, September 4.
Singles Results
Megan Wattles (CV) def. Abigail Colton 6-4, 7-5
Georgia Macensky def. Sarah Boyer 6-2, 6-4
Ashayla Faulkner def. Kori Birdsall 6-3, 6-4
Kaitlyn Streeter (CV) def. Rileigh Gerges 6-2, 6-1
Shae Schoonover (CV) def. Bethany Zuchowski 6-1, 6-1
Doubles Results
Macensky/Faulkner def. Kari Doran/Kara Watterson 6-2, 6-0
Colton/Alyssa Wagaman def. Boyer/Nova West 6-4, 7-5
The Lady Hornets improve to 4-1 overall (3-0 NTL), while Cowanesque falls to 1-2 overall (1-1 NTL). Wellsboro returns to action later this afternoon as they host North Penn-Liberty.