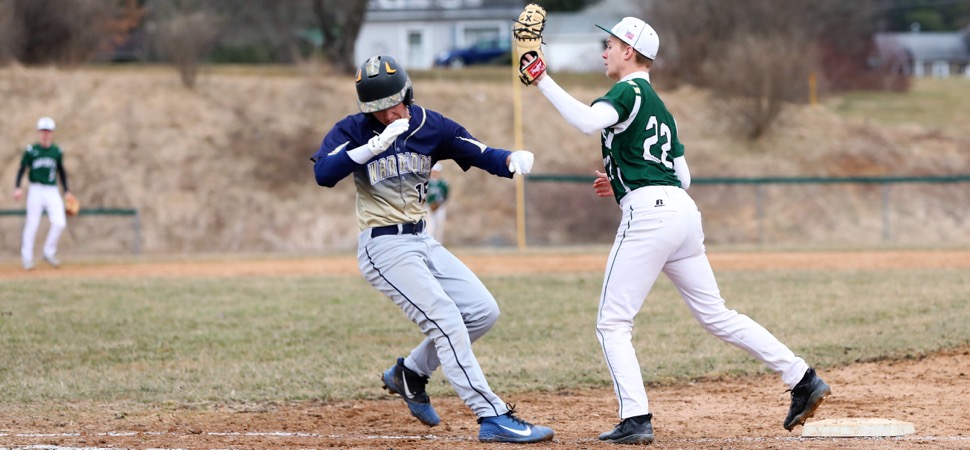 Hornets topple Williamson, 12-1
By: Ed Weaver | NTL Sports | April 3, 2019 | Photo courtesy Sarah Wagaman
A 6-run 2nd inning paced the Wellsboro Baseball team to a 12-1 season-opening win over Williamson on Tuesday, April 2.
"Everything went very well," said head coach Matthew Perry after his first game back as Hornet skipper. "The guys played well, they executed well, they've been doing that so far since pre-season, and they just carried that what we've done in practice into the game."
The Hornets jumped out to an early 1-0 lead in the bottom of the 1st as junior Silas Wagaman crossed home plate off an RBI single by senior Cam Tennis. Wellsboro then added 6 runs later in the 2nd to put the game firmly in their control. Freshman Isaac Keane, sophomore Zach Rowland, senior Taynton Repard, Wagaman, sophomore Kaeden Mann, and Tennis all scored to give the Hornets a 7-0 lead.
Wellsboro scored 3 more runs by Keane, Rowland and Repard to increase their lead to 10-0. Williamson got a run back in the top of the top of the 4th to make it 10-1, but the Hornets finished the game in the bottom half of the inning. Junior Billy Lechler led off with a double to deep center field and scored along with junior Carson Davis.
"The kids have been itching to get on the field," continued Perry. "We've been taking a lot of batting practice and a lot of ground balls so they were excited to get out and play a game."
Rowland led the Hornets at the plate going 2-for-2 while Tennis, Keane, Repard, and Davis all went 2-for-3. Lechler, Wagaman, Mann, and sophomore Brock Hamblin added the remaining hits. Lechler and Tennis both had doubles.
Davis started on the mound for the Hornets, going 3 scoreless innings while allowing just 1 hit and and striking out 4. Keane came on in relief allowing one walk and a run.
The win starts the Hornets out with a 1-0 record both overall and in the NTL Large School Division. Next up for Wellsboro is their first road game of the season on Thursday at Canton.
"I don't really know what to expect right now. Coach Rockwell always puts a good team on the field so we'll see what we can do."