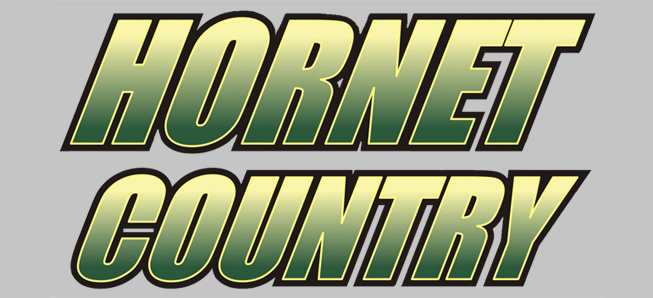 Hornets top Warrior Run in 9th inning
By: Ed Weaver | NTL Sports | May 12, 2019
The Wellsboro Varsity Baseball team broke a 4-4 tie with Warrior Run to win 10-4 in 9 innings on Saturday, May 11.
After starting out with 3 runs in the 1st inning by senior Cam Tennis, sophomore Kaeden Mann, and junior Billy Lechler, the Defenders scored once in the bottom half of the inning and 2 more in the bottom of the 4th to tie the game at 3-all. Wellsboro added a run in the top of the 5th as junior Silas Wagaman singled then scored on an RBI single by Tennis to go up 4-3.
Again the Defenders tied the game up, this time in the bottom of the 7th, to send the game to extra innings. After a scoreless 8th inning, the Wellsboro bats came alive in the top of the 9th to end their two-game losing streak.
Wagaman reached on an error to lead off the 9th and Tennis walked to put two men on. Mann singled during the next at bat to move the runners up a base. Wagaman scored on a Lechler ground out to break the tie, then Tennis and Mann both scored on a RBI single by freshman Isaac Keane to make it 7-4. Keane's hit was sandwiched by walks from junior Carson Davis and senior Taynton Repard to load the bases for junior Lucas Citrino. Citrino hit a bases-clearing single to put the Hornets up 10-4.
The Hornets then retired the Defenders in order in the bottom of the 9th to hang on for the win.
Mann went 3-for-5 at the plate on the afternoon to lead the Hornets while Tennis (2-for-4) and Keane (2-for-5) also added multiple hits. Citrino, Lechler, Wagaman, Davis, and sophomore Brock Hamblin rounded out Wellsboro's 12 hits. Citrino and Keane each finished the day with 3 RBIs while Tennis, Davis, and Lechler also drove in runs.
Tennis, Citrino, and Repard all saw time on the mound. Repard pitched 6 innings allowing 3 runs (1 earned) on 3 hits with 7 strikeouts. Tennis pitched 2/3 of an inning allowing 1 run, and Citrino pitched 2 and 1/3 innings and allowed 1 hit and struck out 1.
The win improves the Hornets to back over .500 at 8-7 (7-5 NTL Large School Division). The Hornets have 4 games next week starting with Wyalusing at home on Monday, May 13.