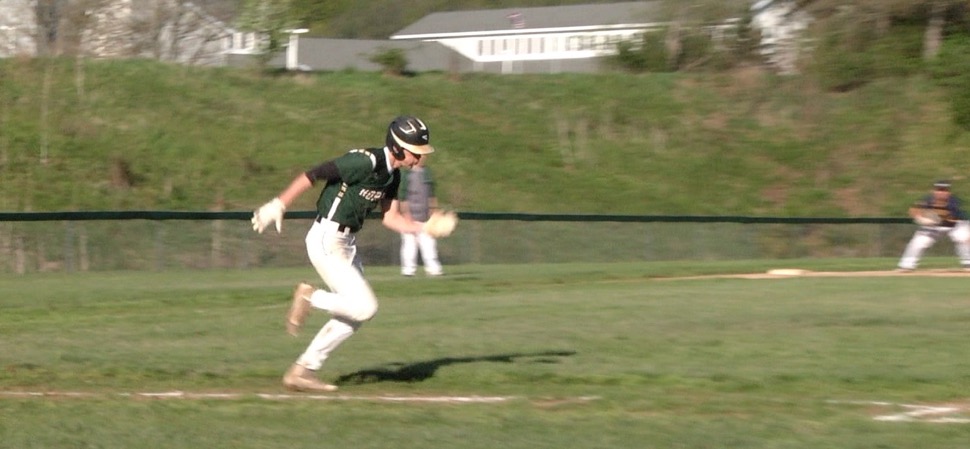 Hornets top North Penn-Mansfield, 10-1
By: Ed Weaver | NTL Sports | May 7, 2019 | Photo courtesy The Home Page Network
The Wellsboro Varsity Baseball team beat North Penn-Mansfield 10-1 on Monday, May 6 to sweep the season series.
Wellsboro started off with 2 runs in the bottom of the 1st. Junior Carson Davis doubled to right to score senior Cam Tennis, then sophomore Kaeden Mann reached on an error to score Davis. Later in the bottom of the 2nd junior Silas Wagaman bunted to score sophomore Zach Rowland then freshman Isaac Keane later singled to right to score Wagaman, making it 4-1.

Wellsboro then added one run each in the 3rd and 4th innings. In the 3rd junior Lucas Citrino singled on a pop fly to short to score freshman Dylan Abernathy to make it 5-1, then Wagaman scored on a passed ball to make it 6-1.

The Hornets scored 4 more runs over the final two innings. In the 5th Wagaman hit a double to score Citrino and Rowland then in the 6th Rowland reached on error to score senior Taynton Repard and Citrino scored on a Tennis walk.
Wagaman led the Hornets at the plate going 3-for-3 with 3 RBIs. Rowland finished 2-for-4 with a triple, Davis was 1-for-3 with an RBI and walk, Citrino was 1-for-3 with an RBI, Tennis was 1-for-4 with an RBI, and Keane was 1-for-5 with an RBI. Rowland threw a complete game, 5-hitter with 3 strikeouts to earn the win.
For the Tigers Jacob Evans and Blaze Deitrick were both 1-for-2 while Logan Tokarz, Gage Martin, and Brion Smith were all 1-for-3 with Tokarz adding an RBI. Logyn Choplosky started on the mound and gave up 7 runs (6 earned) on 7 hits. Bryce Wilson came on in relief for the final 2 innings, giving up 3 runs (1 earned) on 2 hits.
The Hornets improve to 7-5 (7-3 NTL Large School Division) overall while Mansfield falls to 4-9 (4-7 NTL Large School Division). The team will be back in action on Wednesday, May 8 at Athens.