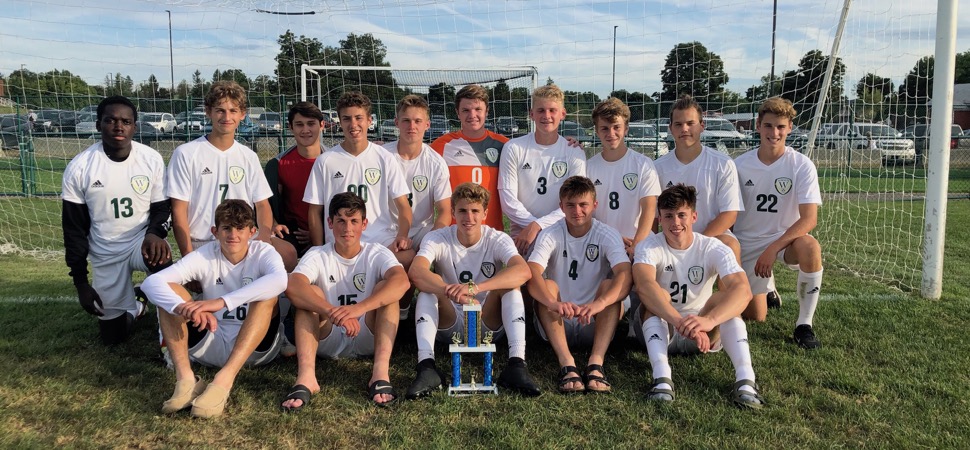 Hornets take second at Millville Tournament
By: Ed Weaver | NTL Sports | September 1, 2019 | Photo courtesy Todd Fitch
The Wellsboro Varsity Boys Soccer team took home a 2nd place finish at the Millville Tournament to host Millville on Saturday, August 31.
The Hornets took a 2-goal lead early in the 1st period on a pair of goals by junior Joseph Grab. Grab's first goal came off an assist from junior Zach Rowland, and the second was headed in off a corner kick by junior Will Poirier.
Then the wheels fell off. The defending state champ Quakers quickly added 3 first-period goals to take the lead, then added 2 more in the second period for a 5-2 win.
"Our preseason scrimmages and opening regular season schedule has provided us with a great opportunity to test our level of play," coach Todd Fitch said. "Having a match today against 2018 PIAA class A state champion, Millville, is an example.
"We struck first and took a two goal lead in the first half but when you play a team of that caliber, the battle continues. Their productivity on set pieces (ex. free kicks, corner kicks) revealed that we need to be better in that part of the game."
The Quakers outshot Wellsboro 11-7, Wellsboro had an 8-7 edge in corner kicks, and Millville had 9 direct kicks to the Hornets' 6.
Junior Ethan Ryan made 4 saves in goal.
Wellsboro (1-1) begin Northern Tier League play at Athens on Wednesday, September 4.