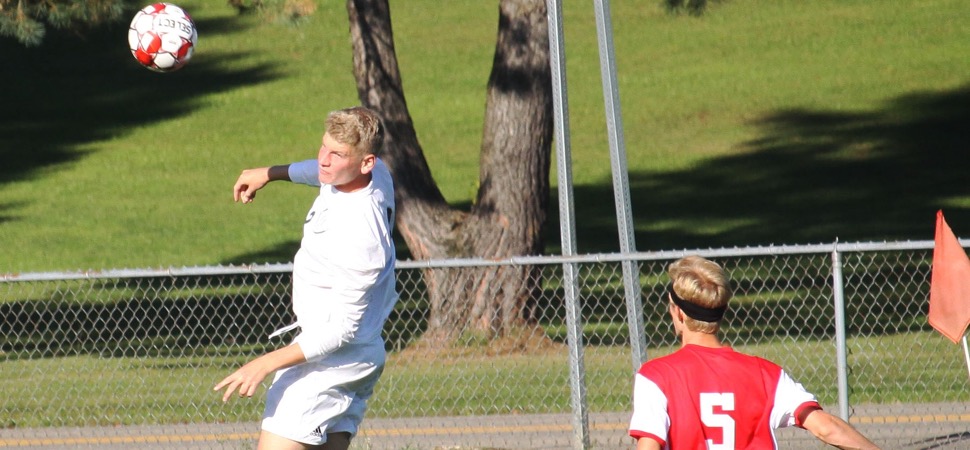 Hornets shutout Troy on the road
By: Ed Weaver | NTL Sports | September 20, 2019
The Wellsboro Boys Soccer team won their 3rd straight game by shutting out Troy 4-0 on Thursday, September 19.
"Troy is a good team! It was a battle," head coach Todd Fitch said. "Fortunately our boys came to play. It would be hard to single out any one of our players. From back (including our keeper) to front, and off the bench, our effort and execution were very good. That combination makes the game a lot of fun."
Through the first 34 minutes the game remained scoreless, then in the 35th minute junior Luke Pondo scored off an assist by junior Joseph Grab to put the Hornets up 1-0. Wellsboro then went on to add 3 more goals in the 2nd period to put the game firmly in their control. In the 12th minute Grab scored off an Owen Richardson assist, in the 36th minute junior Will Poirier scored unassisted, then freshman Jack Poirier capped the scoring from brother Will in the final minute.
Wellsboro attempted 10 shots on goal to Troy's 6, with junior Ethan Ryan making 4 saves for the shutout. The Hornets had a 4-3 edge in corner kicks.
The win improves the Hornets' record to 4-2 (2-1 NTL). The team is back in action on Monday, September 23 against Williamson.