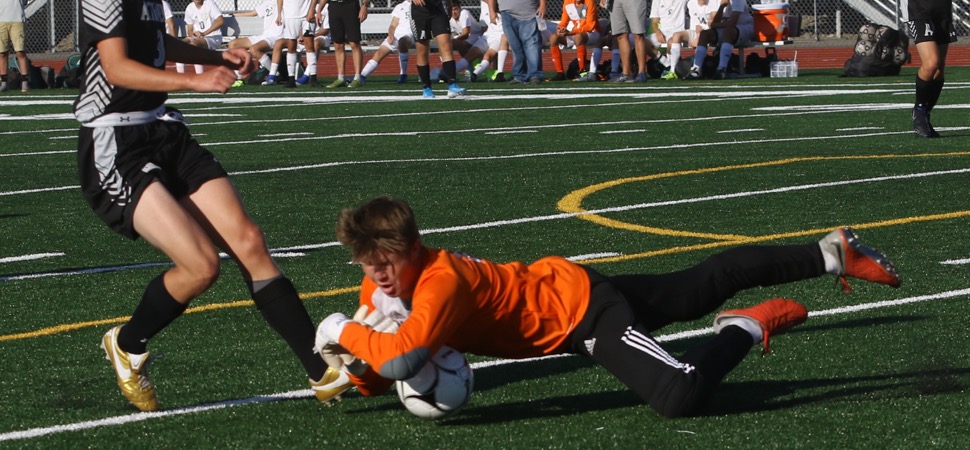 Hornets fall to Athens, 3-1
By: Ed Weaver | NTL Sports | September 5, 2019 | Photo courtesy Tim Birney
The Wellsboro Varsity Boys Soccer team suffered a 3-1 loss to NTL rival Athens on the road on Wednesday, September 4.
"We have been in the game our last two matches against high performing teams but didn't get the result we wanted," said head coach Todd Fitch. "We have to continue to prepare and battle and the results will come."
The Wildcats jumped out to an early lead as they scored in just 34 seconds on a goal by Aaron Lane. Athens increased their lead to 2-0 with 22 minutes remaining in the opening period on a Luke Arnold goal.
Wellsboro responded to cut the lead in half with 10:06 remaining on a goal by junior Kaeden Mann with an assist from sophomore Owen Richardson. Under a minute later, however, the Arnold struck again for the Wildcats to push the lead back up to 2 goal, 3-1. The score remained that way, giving the Wildcats their season-opening win.
Junior Ethan Ryan saved 4 shots out of the Wildcats' 11 attempts on the night, while the Hornets combined for 9 shots. Athens had a 9-1 advantage in corner kicks and the Hornets had a 10-3 advantage in direct kicks.
The Wildcats also won the JV game, 2-1, to start the young Hornets' off at 0-1. Sophomore Ethan Barlett scored the lone Wellsboro goal.
The loss drops Wellsboro to 1-2 (0-1 NTL). The team will be back in action on Monday, September 9 at Northeast Bradford.