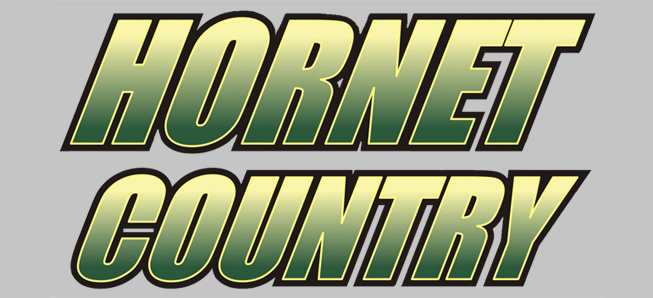 Hornet Track has strong showing at Coudersport Invite
By: Ed Weaver | NTL Sports | May 4, 2019
The Wellsboro Track teams took part in the Coudersport Booster Invite on Friday, May 3 putting up multiple strong performances.
The boys team finished 4th overall with 66 points and were the 2nd NTL team in the field behind Williamson (85). The girls team finished 9th with 33.5 points and was the 4th highest NTL team in field.
For the boys junior Alex Burrell (18.26) was 4th in the 110m hurdles with junior Brennan Warner 7th (18.96), senior Bergen Weiner (5:18.35) was 14th in the 1600m, sophomore Aidan Fletcher (58.0) was 12th in the 400m, Warner (44.23) was 4th in the 300m hurdles, senior Brett Rudy (23.89) and sophomore Joseph Grab (24.03) were 1st and 2nd in the 200m, and sophomore Tylar Wright (12:24.25) was 18th in the 3200m.
The Hornets' 4x400m relay team (3:56.15) was 7th, and the 4x800m relay team (9:33.32) was 9th.
Senior Hunter Brown (38-ft, 6) was 9th in the shot put with junior Keegan Clemens (34-ft, 5) in 19th, Brown was 2nd in the discus (128-ft, 5), and Brown (125-ft, 5) and Burrell (122-ft, 8) were 11th and 12th in the javelin.
Rudy (18-ft, 5) and junior Frank Kewitt (18-ft, 4) were 6th and 7th in the long jump with junior Karter Witmer (18-ft, 1) in 10th, Witmer (38-ft) and Kewitt (37-ft, 6) were 7th and 8th in the triple jump, and Kewitt (5-ft, 8) was 3rd in the high jump with senior Andrew Brelo (5-ft, 2) was 9th.
For the girls senior Zoe Iseri (19.58) was 9th in the 100m hurdles, junior Caitlyn Callahan (13.84) was 7th in the 100m with junior Lauren Singer (14.33) in 11th, senior Elizabeth Macias (6:20.41) was 9th in the 1600m, sophomore Madelyn Rudy (56.92) and Iseri (58.1) were 10th and 11th in the 300m hurdles, Singer (30.06) was 13th in the 200m with freshman Hannah Morey (30.33) was 15th, and freshman Madeline Bryant (14:52.51) was 14th in the 3200m.
The Lady Hornets' 4x800m relay team (12:28.78) was 5th and was 3rd in the 4x100m relay (53.49).
Sophomore Kiyah Boyce (24-ft, 3) was 17th in the shot put and 16th in the discus (61-ft, 10), and Singer (98-ft, 9) was 4th in the javelin.
Senior Dahlia Hosey (15-ft, 4.1) was 3rd in the long jump with Starkweather (15-ft, 3) in 5th, Hosey (33-ft, 11) was 2nd in the triple jump with Callahan (30-ft, 2) in 7th, and freshman Sara Abadi and freshman Lilly Abadi (4-ft, 5) finishing 5th and 7th in the high jump, respectively.
The teams are back in action on Tuesday, May 7 for their Senior Night meet with North Penn-Mansfield and Williamson.