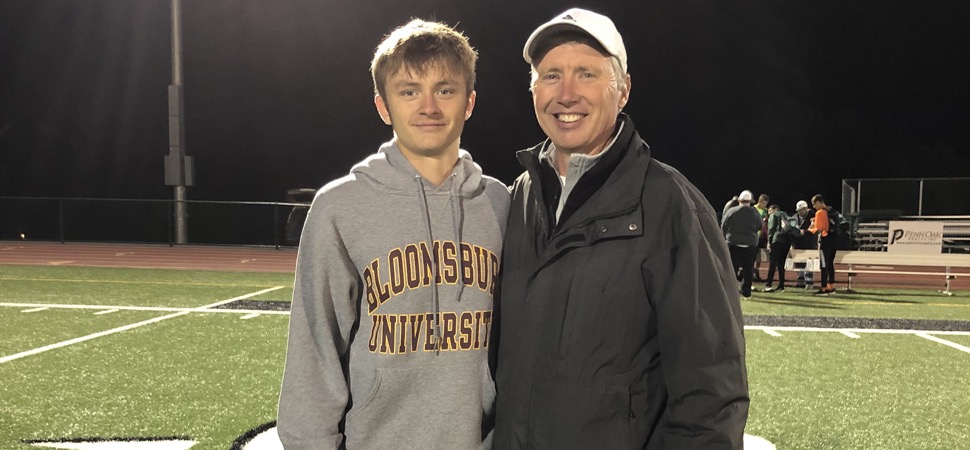 Hornet Soccer teams score wins over Sayre, Liberty
By: Ed Weaver | NTL Sports | October 1, 2019
The Wellsboro Varsity Soccer teams each won games in a doubleheader in Wellsboro against Sayre and North Penn-Liberty on Monday, September 30.
Starting the evening off the Lady Hornets shutout Sayre, 2-0 on a pair of 2nd period goals. Junior Cara Tennis broke a scoreless tie with 29:59 remaining as she converted a pass from sophomore Emma Coolidge past the Sayre keeper for the goal.
Three minutes later the Lady Hornets struck again, this time freshman Jordyn Abernathy scored with an assist from sophomore Hannah Morey to push the lead to 2-0, which they held the rest of the way.
Wellsboro held the Lady Redskins to just 5 shots on goal, all of which sophomore Lilly Abadi saved. Wellsboro took 27 shots on goal and had a 12-1 advantage in corner kicks.
The win is the Lady Hornets' 2nd in a row over Sayre and improves the team to 6-4-1 (6-3-1 NTL) before they host Northeast Bradford on Wednesday, October 2.
In the second game of the evening the Hornets cruised to an 11-1 victory over North Penn-Liberty for their 7th straight win. Wellsboro went on a 7-0 rampage in the 1st period then outscored Liberty 4-1 in the 2nd period for the win.
"The boys did a great job coming out fast and taking control of the match early," head coach Todd Fitch said. "Their passing combinations have been creative and have allowed us to get the ball into dangerous areas."
4 of Wellsboro goals came by junior Kaeden Mann, who became the 4th straight Hornet to reach 50 career goals. Mann's 1st goal came less than 4 minutes into the game then he scored the game's final 3 goals to reach 50.
"Along with Kaeden reaching the 50 career goals milestone everyone was able to see playing time on the field," continued Fitch.
In addition to Mann's 4 goals junior Joseph Grab and freshman Jack Poirier each had a pair of goals. Junior Luke Pondo scored the game's opening goal and sophomore Dustin Benedict scored right before the end of the 1st period. Sophomore Ethan Barlett scored Wellsboro's final goal.
Junior Will Poirier had a pair of assists on the evening and brother Jack finished with 3 assists on the Hornets' final 3 goals. Mann, Pondo, and junior Zach Singer had Wellsboro's other assists.
Wellsboro outshot Liberty 18-3 on the night and took 7 corner kicks.
The win improves the Hornets' record to 8-2 (5-1 NTL) as they get ready to take on Towanda later this evening.