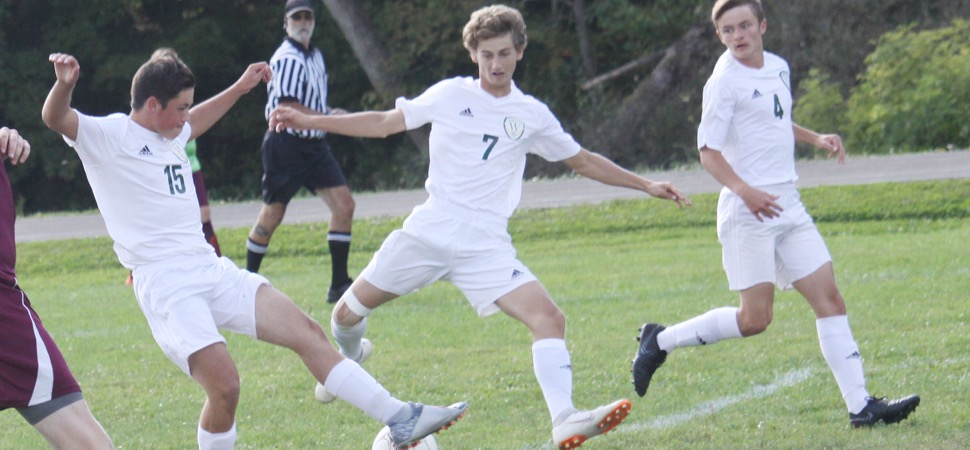 Hornet Soccer shuts out NEB
By: Ed Weaver | NTL Sports | September 10, 2019
The Wellsboro Boys Soccer team traveled to Northeast Bradford on Monday, September 9 and pitched a 7-0 shutout victory.
"We are happy with the result but know we did not have the intensity we brought to previous matches," coach Todd Fitch said. "I am hopeful we can have both as we progress in the season."
The Hornets scored 4 goals in the 1st period to build a comfortable lead then added 3 more in the final 40 minutes.
Junior Will Poirier started the scoring off and finished with 2 goals and 2 assits, junior Kaeden Mann scored a pair of goals and also had 2 assists, and freshman Jack Poirier also added a pair of goals on the night. Junior Luke Pondo added the other Hornet goal.
Junior Ethan Ryan and freshman Aiden Gehman finished with a clean sheet in goal for Wellsboro, making 2 saves, Ryan in the first period and Gehman in the second, as the Hornet defense limited Northeast Bradford to just 4 total shots on goal for the game.
Wellsboro had an 11-2 advantage in corner kicks.
The win evens the Hornets' record up both overall, at 2-2, and in the league, at 1-1. The team will be back in action on Wednesday, September 11 at home against Sayre.