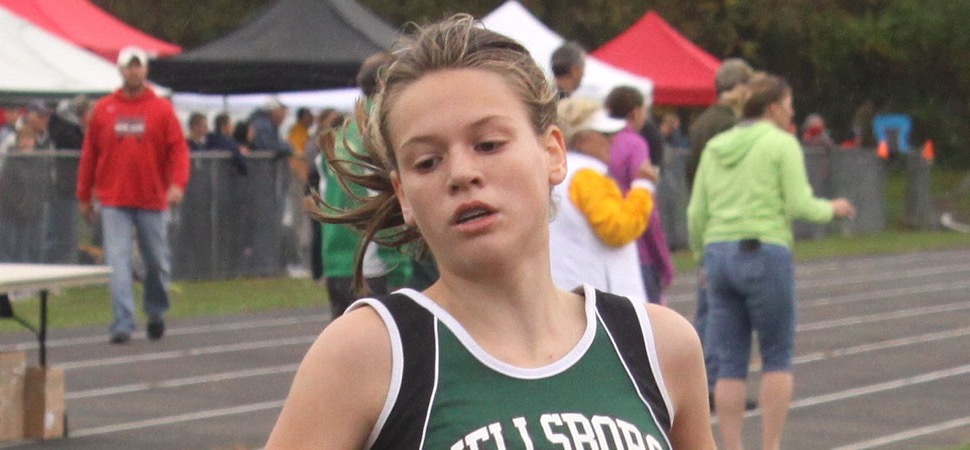 Gage takes 2nd, Lady Hornets 3rd at NTL Meet
By: Ed Weaver | NTL Sports | October 13, 2019
Freshman Madeline Gage took home a 2nd place overall finish and led the Lady Hornets to a 3rd place finish at the NTL Coaches Meet on Saturday, October 12.
Gage ran a time of 20:51 to finish behind Cowanesque Valley's Jules Jones (19:56).
"Maddie ran well within herself today," head coach John Weiner said. "I was very pleased with performance. She held her freshman jitters in check and trusted her training and skill to turn in an NTL second place finish. I'm very proud of all of our runners today."
Troy took home the top finish with 55 places followed by Wyalusing (58), Wellsboro (88), Canton (100), Towanda (106), North Penn-Mansfield (131), Cowanesque Valley (134), and Northeast Bradford (212).
Freshman Julia DeCamp (22:34) finished 17th on a bad foot, sophomore Madeline Bryant (22:58) was 21st, senior Kylie Butler (23:22) was 25th, junior Aislinn Hoose (23:32) was 29th, and junior Alexis Banik (26:54) was 49th.
In the boys race Wyalusing (33) took home the top overall team finish. Northeast Bradford (86) was 2nd, Towanda (99) was 3rd, North Penn-Mansfield (104) was 4th, Troy (108) was 5th, Cowanesque Valley (117) was 6th, Canton (147) was 7th, Sullivan County (212) was 8th, and Wellsboro (213) was 9th.
Junior Aidan Fletcher (20:22) finished in 36th to lead the way followed by sophomore Gabe Guignard (20:30) in 39th, sophomore Drew Manning (21:41) in 50th, junior Anthony Dunkel (22:07) in 51st, sophomore Liam Manning (22:15) in 54th, and junior Daniel Swanson (25:49) in 71st.
In the Middle School race, neither Wellsboro team had enough runners to register a team score. Ian Hoose (11:15) and Jack Bryant (11:16) were the top 2 finishers in 12th and 13th, respectively. For the girls, Hannah Nuss (13:44) was 19th and Madison Robbins (14:06) was 24th were the top 2.