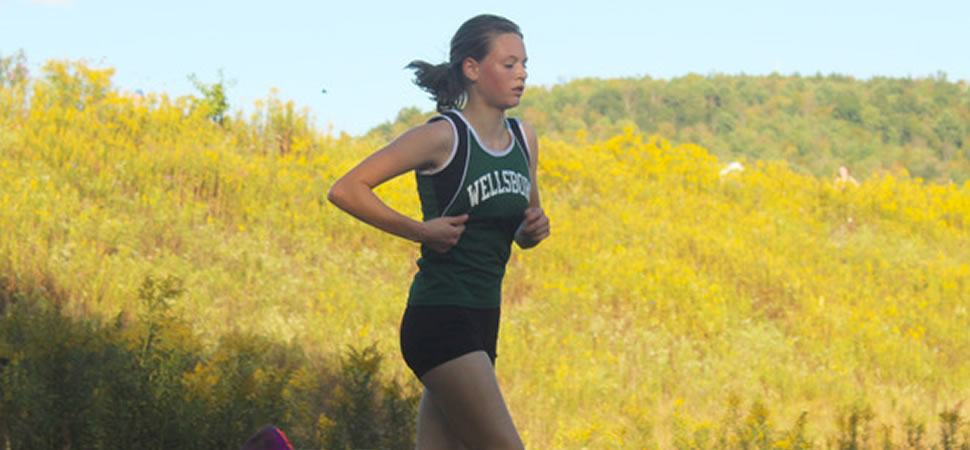 Gage claims 2nd win, Hornets top Canton, fall to Troy
By: Ed Weaver | NTL Sports | September 18, 2019 | Photo courtesy Nick Coyle
Freshman Madeline Gage picked up her second 1st place season in just her 2nd career Varsity XC meet against Canton and Troy on Tuesday, September 17.
Gage ran a course best 22:49 in the girls race to help the Lady Hornets edge Canton 27-28. Troy beat Wellsboro 22-36 and Troy beat Canton 21-36.
Sophomore Madeline Bryant (23:56) was 6th, senior Kylie Butler (25:14) was 11th, junior Aislinn Hoose (26:05) was 14th, freshman Julia DeCamp (26:53) was 17th, and junior Alexis Banik (29:05) was 22nd.
In the boys race Wellsboro also edged Canton 28-29, Troy beat Canton 25-32, and Troy beat Wellsboro 23-33.
Junior Aidan Fletcher (21:02) was the highest finishing Hornet in 4th place, sophomore Gabe Guignard (22:15) was 9th, junior Tylar Wright (23:16) was 10th, sophomore Drew Manning (23:27) was 11th, sophomore Liam Manning (23:38) was 12th, junior Anthony Dunkel (24:16) was 14th, and junior Daniel Swanson (28:46) rounded out the team in 17th.
In the Middle School races Troy beat Wellsboro and Canton 15-50, Wellsboro and Canton did not have enough runners to score.
Jack Bryant (12:11) was 6th overall for the young Hornets and Hannah Nuss (15:43) was 17th overall.
The Hornets return to action next Tuesday, September 24 for a tri-meet with Cowanesque Valley at North Penn-Mansfield.