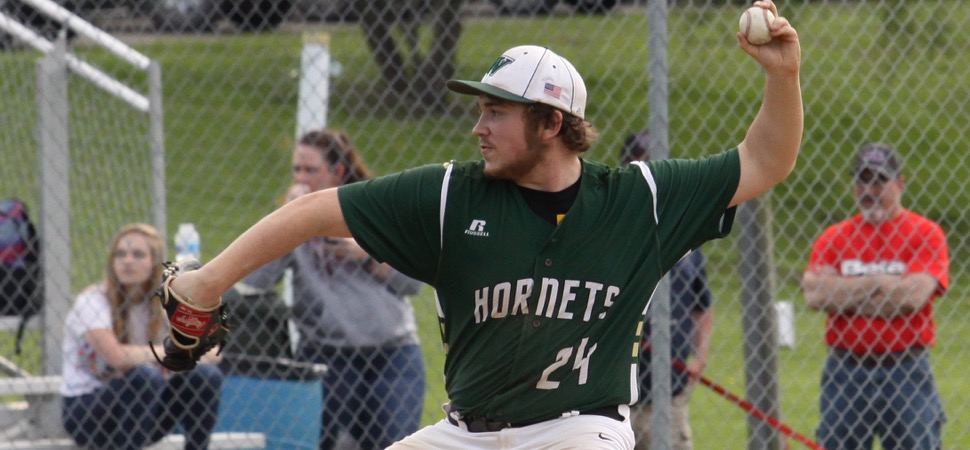 Davis shuts out Northeast Bradford
By: Ed Weaver | NTL Sports | May 17, 2019
Junior Carson Davis threw a three-hit shutout in a 1-0 win at Northeast Bradford on Thursday, May 16.
Davis also drove in the game's only run of the afternoon. As sophomore Kaeden Mann reached on error to lead off the game, he then stole 2nd to move into scoring position. From there junior Billy Lechler singled to move him to 3rd before Davis hit an RBI-single to score Mann for the game's only run.
The Hornets were held to 3 hits during the game, two of them coming from Lechler and Davis in the 1st inning and the third coming from senior Taynton Repard in the 3rd.
The win improves the Hornets' to 9-8 (8-6 NTL Large School Division). The team is back in action later this afternoon for a doubleheader against Wyalusing and Daville starting at 2:30 p.m.