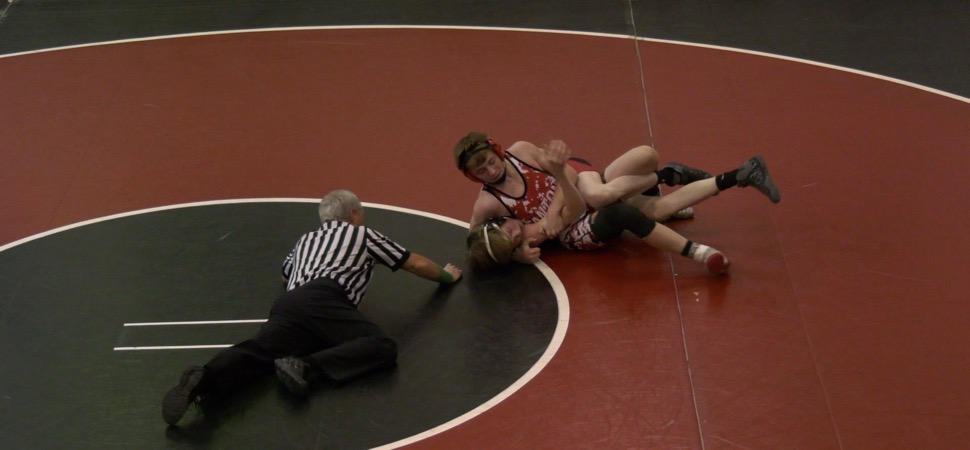 Canton wrestlers roll past North Penn-Liberty
By: Ed Weaver | NTL Sports | December 12, 2019 | Photo courtesy The Home Page Network
The Canton Varsity Wrestling team won 11 of 14 bouts in a 54-18 win against North Penn-Liberty on Wednesday, December 11.
After the Mounties took the first two bouts (forfeit at 106 lbs), went on to win the next 6 matches to open up a 27-12 lead. Liberty won at 162 lbs before the Warriors again went on a 5-0 roll to wind out the night.
Isaac Landis (113 lbs), Austin Allen (120 lbs), Bailey Ferguson (126 lbs), and Brenen Taylor (160 lbs) won by decision while Hayden Ward (132 lbs), Riley Parker (145 lbs), and Timmy Ward (170 lbs) scored pins. Miah Lehman (138 lbs), Dereck Atherton-Ely (195 lbs), and Trevor Williams (220 lbs) all won by forfeit.
The win starts the Warriors out at 1-0 (1-0 NTL). The team will be back on the mats at this weekend's Panther Holiday Classic.