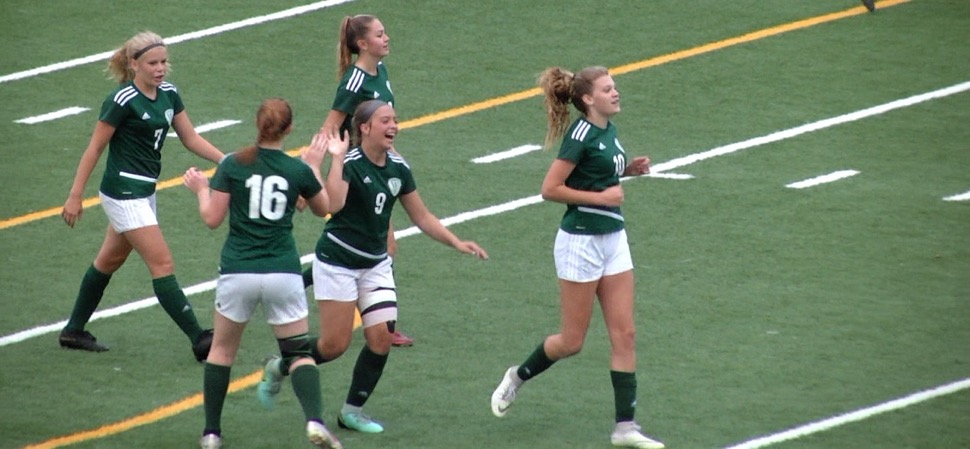 Boyce hat trick leads Wellsboro past NEB
By: Ed Weaver | NTL Sports | October 3, 2019 | Photo courtesy The Home Page Network
A hat trick by junior Jena Boyce led the Wellsboro Girls Soccer team to a 5-1 win over Northeast Bradford on Wednesday, October 2.
"The girls are playing team soccer and I am loving it," head coach Scott Burrous said. "We tried a few new things at practice last night and now we are coming together."
Boyce's first goal came with 19:29 remaining in the opening period off an assist from freshman Jordyn Abernathy to put the Lady Hornets up early. Wellsboro then increased their lead on an unassisted goal by junior Cara Tennis with 10:06 to go. Boyce then struck with 4:05 left off an assist from senior Savana Baltzley to make it 3-0.
In the 2nd period Boyce completed her hat trick, scoring off a header from junior Jessa Lohr to make it 4-0 with 30:55 left to play. 10 minutes later, Tennis scored her 2nd goal of the game to put Wellsboro up 5-0.
Northeast Bradford avoided a shutout with a goal at 19:05.
Wellsboro took 17 shots on goal to NEB's 7 and had a 6-5 advantage in corner kicks. Sophomore Lilly Abadi stopped 5 shots in goal.
The win improves Wellsboro to 7-4-1 (7-3-1 NTL) before they travel to Troy on Saturday, October 5.