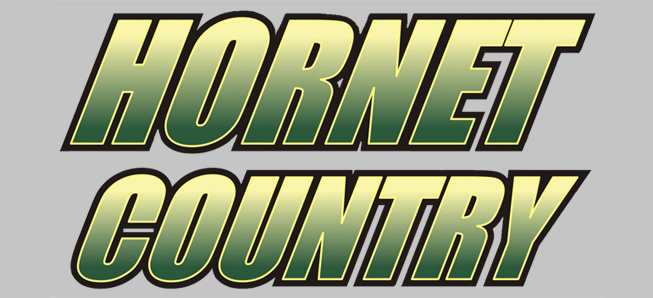 Wellsboro uses 2nd inning slugfest to top NEB, 6-2
By: Ed Weaver | NTL Sports | May 8, 2018
The Wellsboro Varsity Softball team put together a 5-run second inning to beat Northeast Bradford 6-2 on Monday, May 7.
After an early run by the Lady Panthers the Lady Hornets quickly tied the game up at 1-1 in the bottom of the first. Senior Sydney Tremper led off with a base hit, then stole second base to move into scoring position where freshman Chelsie English singled to drive her home.
After a scoreless top of the second, that ended in a 6-4-3 double play, the Lady Hornets' bats came alive in the bottom half of the inning.
Freshman Jena Boyce led off with a base hit and junior Tiana Lecker followed suit. Back-to-back RBI singles by sophomore Ryann Adams and Tremper scored Boyce and Lecker to put the Lady Hornets up 3-1. After a walk by English junior Heidi Zuchowski doubled to score Adams, Tremper, and English to make it 6-1.
From that point on NEB only managed three hits, two in the fifth that lead to a run, and one in the seventh.
Tremper and Boyce were both 2-for-3, Zuchowski was 2-for-4, Adams and Lecker were 1-for-3, English was 1-for-2, and freshman Kerrah Clymer was 1-for-4. Clymer started and earned the win on the mound, allowing 2 runs on 4 hits with a strikeout in 4 2/3 innings of work. Sophomore Cathryn Brought came on for the final 2 1/3 innings, allowing a hit and striking out one.
"The girls did a great job of coming out and producing early today," head coach Ron Brought said. "We had a big win Friday afternoon and all to often when you follow an emotional win with a Monday game there's an inevitable let down in intensity. I was very happy to see the girls get back to business. We're still in the process of getting healthy so to be able to win 6 consecutive league games while resting key positions speaks highly of this team. We're taking it one game at a time and getting one game closer to one of our primary goals."
The win improves the Lady Hornets' record to 9-6 overall and 9-3 in the NTL Large School Division standings. The win also puts the Lady Hornets a win away from qualifying for post-season play.
The team will be back in action on Wednesday, May 9 against Athens.