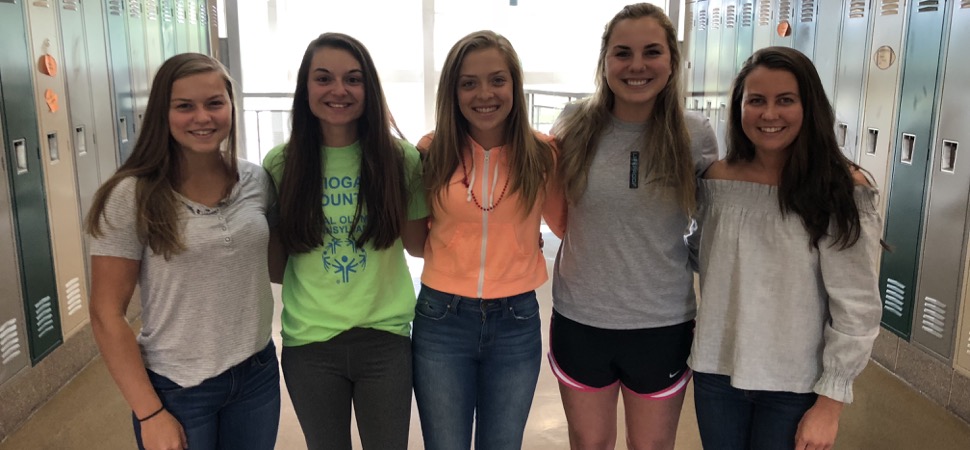 Tremper named NTL Defensive Player of the Year
By: Ed Weaver | NTL Sports | June 11, 2018 | Photo courtesy Ed Weaver
Senior Sydney Tremper was named the NTL Softball Defensive Player of the Year as the league announced their All-Star team on Sunday, June 10.
Tremper, in addition to being named a first team All-Star, threw out 9-of-14 base runners (.391) this season with 124 putouts, 12 assists, and only 1 error in 137 total chances (.993 fielding percentage). At the plate Tremper went 31-for-69 (.449) with 2 doubles, a triple, 13 RBIs, 6 walks and 23 runs scored.
Joining Tremper on the All-Star team are freshman Kerrah Clymer, sophomore Cathryn Brought, freshman Jena Boyce, and senior Kailee Clymer.
Kerrah Clymer and Brought were both first team selections while Boyce and Kailee Clymer were second team selections.
Kerrah Clymer tied with Tremper to lead the Lady Hornets in hits (31-for-67) and led Wellsboro with a .463 batting average in addition to 3 doubles, 2 triples, a home run, 7 RBIs, and 5 walks.
Brought went 7-5 on the mound during the year with 94 strikeouts in 87 2/3 innings of work.
Boyce was third on the team at the plate as she went 24-for-56 (.429) with 15 runs scored, 2 doubles, a home run, and 7 RBIs. In the field Boyce had a .704 fielding percentage and stole 10-of-12 bases.
Kailee Clymer was 17-for-64 (.266) at the plate this year with 15 runs scored, 5 doubles, 3 triples, 2 home runs, and 8 RBIs. In the field she had 32 putouts, 34 assists, 3 double plays, and a .868 fielding percentage.
WellsboroSoftball.com would like to congratulate Sydney, Kerrah, Cathryn, Jena, and Kailee on their All-Star selections.
View the complete 2018 NTL All-Star Softball selections.