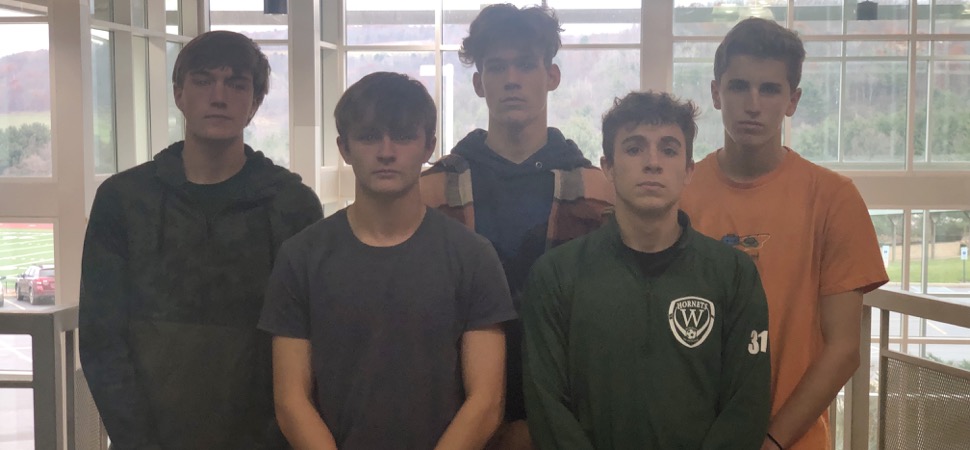 Tennis named NTL Co-Player of the Year
By: Ed Weaver | NTL Sports | November 13, 2018 | Photo courtesy Ed Weaver
Senior Cam Tennis was named the Northern Tier League's Co-Player of the Year as the league released their Boys Soccer All-Star teams on Monday, November 12.
Tennis scored 4 goals (1 penalty kick) and assisted on 2 goals during the 2018 season, but unlike other positions, much of Tennis' impact wasn't measured by statistics.
"So much of soccer statistics pertain to goals scored, assists, and saves. There is just not much data to collect for defensive contributions," head coach Todd Fitch said. "Regardless, if you were ever at a Wellsboro soccer match, it did not take long to see the impact that Cam had on a competition.
"We continue to remind our defenders of their value to our success. However, goals and assists get printed so you are always concerned that a defender becomes disgruntled and forgoes their significant role. Fortunately for us, Cam embraced and took pride in his defensive role and the opportunity to shut down an opponent's attack.
"Ultimately, Cam is the complete package. He is dangerous if he joins the attack, and fierce, yet poised, when he defends. He leads by example and influence. I am thankful he played for us and especially happy that he received the recognition he has unquestionably earned and deserves."
Joining Tennis on the 2018 NTL Boys Soccer All-Star team is senior Brett Rudy, sophomore Kaeden Mann, sophomore Will Poirier, and senior Nate Redell.
Rudy joins Tennis on the 1st team as a midfielder as he had a career year. The senior scored 33 goals and had 14 assists and 80 points, the third most all-time in a single-season. Rudy also finished his career with 69 goals, good enough for 2nd all-time in career goals scored.
Mann, Poirier, and Redell were all named to the 2nd team.
Mann scored 14 goals on the season, to give him 33 for his career, along with 11 assists.
Poirier racked up a team leading 19 assists and was second on the team with 15 goals.
Redell tallied a career-high 100 saves while only allowing 17 goals to go along with 6 shutouts. Redell finished his career with 192 saves, 31 goals allowed, and 20 shutouts.
WellsboroSoccer.com would like to congratulate Cam, Brett, Kaeden, Will, and Nate on their All-Star selections.
View the complete 2018 NTL Boys Soccer All-Star team selections.