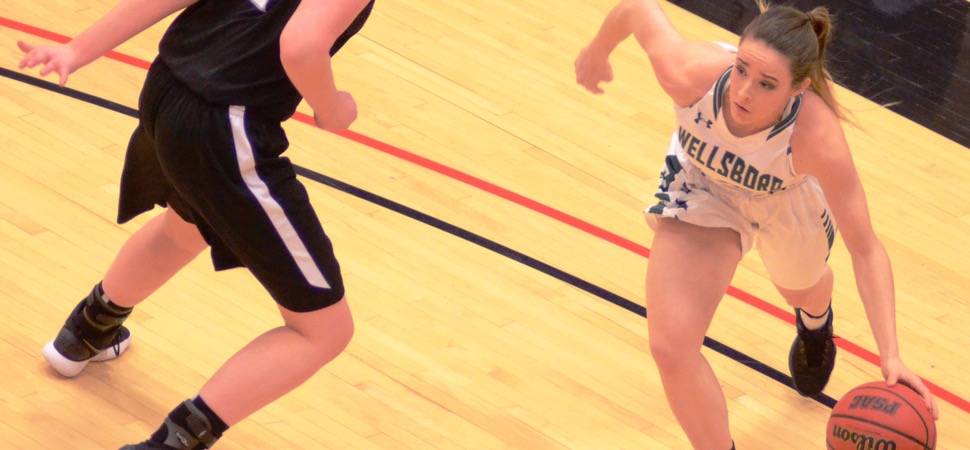 Self named to PA Sports Writers All-State Girls Basketball Team
By: Ed Weaver | NTL Sports | April 25, 2018 | Photo courtesy Brian Fees
Senior Tory Self was named to the PA Sports Writers All-State Girls Basketball Team on Tuesday, April 24.
Self was a 2nd team selection for Class AAA and is one of two District IV girls on the Class AAA team (first or second team), and one of seven District IV girls from all classes.
"I was very blessed to be able to receive this great accolade as I constantly stayed after hours and pushed it in the gym," Self said about the honor. "It's refreshing to know that my hard work over the years has finally paid off! I was also an all-state player in Florida as well as in West Virginia. I was grateful having been able to play with such a great group of girls. This was a great way to close out my senior year and I wouldn't have wanted to play on any other team."
Self set the Northern Tier League ablaze in 2017-18 with her scoring and defense while helping guide the Lady Hornets to a 21-4 overall record and perfect NTL Large School Division record (16-0). Self's 511 points was the most points in a Lady Hornets' uniform since 1994 and the fifth most in a single season. In addition to her points Self also led Wellsboro in three-pointers made (27), assists (138), steals (137). She also accumulated six double-doubles and a triple double.
"Tory has made an impact where ever she has played, and moving to Pennsylvania for her senior year proved to be no different," head coach John Davis said of Self. "To make the All-State list for playing in the state for just one year is quite remarkable and is a testament to her abilities and work ethic. Not only is Tory a fantastic basketball player, but she is a great person as well. We are looking forward to watching her continue her career at the college level."
WellsboroAthletics.com and WellsboroBasketball.com would like to congratulate Tory on being named to the PA Sports Writers All-State Girls Basketball Team.