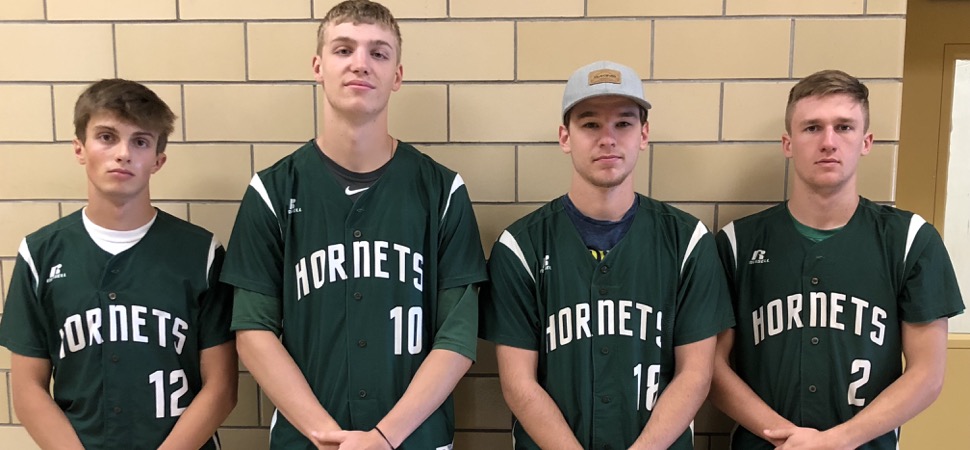 Prough named NTL Player of the Year
By: Ed Weaver | NTL Sports | June 11, 2018 | Photo courtesy Ed Weaver
Senior Dalton Prough was named the NTL Baseball Player of the Year as the league announced their All-Star team on Sunday, June 10.
Prough capped his senior year by leading the Hornets to an NTL Large School Division championship and becomming just the third Hornet to reach 100 career hits.
Joining Prough on the All-Star team is seniors Johnny Rowland and Caleb Tennis along with sophomore Silas Wagaman.
Rowland joined Prough as a first team selection while Tennis and Wagaman were both second team selections.
Rowland batted .268 this season (19-for-71) with 5 doubles, 12 RBIs, 10 walks, and 14 runs scored. On the mound he went 7-2 and allowed just 54 hits in 54 innings of work.
Tennis was 23-for-68 (.338) with a home run, 4 doubles, 14 RBIs, and a walk.
Wagaman was 19-for-46 (.413) at the plate this season with 5 RBIs and 4 walks to go along with 6 stolen bases.
WellsboroBaseball.com would like to congratulate Dalton, Johnny, Caleb, and Silas on their All-Star selections.
View the complete 2018 NTL All-Star Baseball selections.