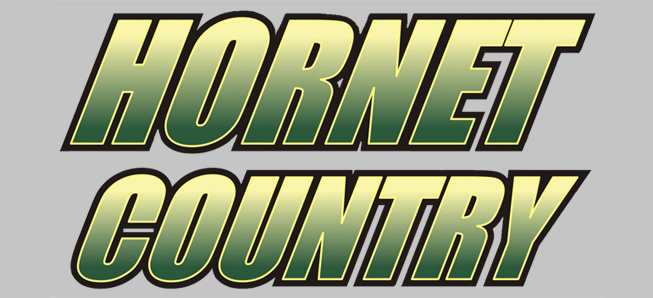 Middle School Hornets rolls past Williamson
By: Ed Weaver | NTL Sports | February 22, 2018
The Wellsboro Middle School basketball teams both rebounded from tough losses to Athens with big wins over Williamson on Wednesday, February 21.
In the girls A game the young Lady Hornets won 40-2. Wellsboro led 12-0 after the first then increased their lead to 22-2 at halftime. Wellsboro scored four more points in the third then exploded for 14 points in the fourth to close out the game.
"All 9 girls got in the scoring column tonight and all of our girls got a lot of experience in a solid team win," said head coach Darrell Morris.
Lindsey Marmara had 10 points, Emma Pietropola finished with 8 points, Emma Coolidge had 6 points, 8 rebounds, 4 assists, and 3 steals. Emma Brandenburg (7 rebounds) and Molly Ingerick had 4 points each while Kambri Cleveland, Abbye Cavanaugh (7 steals), Rylie Boyce, and Jordyn Abernathy had 2 points each.
Wellsboro's B team also won 22-12. Molly Ingerick had 8, Jordyn Abernathy had 6, Rylie Boyce scored 4, and Brianna Wilson and Rita Champaign chipped in with 2 points each.
In the boys game the Hornets rolled to an easy 54-14 win. The Hornets led 22-4 after a big first quarter then increased their lead to 38-8 at halftime. Wellsboro then outscored Williamson 16-6 over the final 12 minutes.
"It was a good team win," said head coach Jason Greenfield. "We need to have that consistency night in and night out."
Conner Adams and Darryn Callahan both had double-digit scoring nights, with Adams dropping 15 and Callahan knocking home 14, including three three-pointers. Isaac Keane finished with 8, Liam Manning had 6, Ryan Sweet finished with 4, Cameron Brought had 2, and Spencer Wetzel rounded out the scoring with a point.
In the B game the Hornets won 47-8 to improve to 9-1 overall. Brought led all scorers with 14 points, Peyton McClure had 11, and Sweet finished with 6.
The boys team will be in action today, Friday, and Saturday at the Williamsport Tournament, and both teams resume Northern Tier League play on Monday, February 26 at Troy.