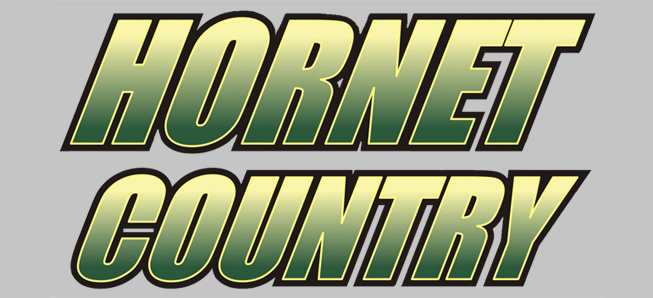 Middle School boys pick up first win
By: Ed Weaver | NTL Sports | February 16, 2018
The Wellsboro Middle School Boys Basketball team earned their first win of the season in a 64-24 defeat of Cowanesque Valley on Thursday, February 15.
"I am happy that we got this first win," said head coach Jason Greenfield. "The boys played really hard and I'm proud of them for that."
The Hornets came out with a 23-point first quarter and held CV to just 6 points. Wellsboro's defense pitched a shutout the rest of the half to lead 42-6 and then outscored the Indians 22-18 in the second half for the win.
Peyton McClure led the way with 17 points, Conner Adams finished with 14, Isaac Keane and Drew Manning added 9 points each, and Darryn Callahan had 8. Spencer Wetzel, Cameron Brought, and Liam Manning all scored 2 points each and Ryan Sweet rounded out the scoring with a point.
Keane added 5 rebounds and 3 steals, Adams had 3 steals, McClure had 5 assists, the Manning brothers both grabbed 4 rebounds, and Sweet finished with 8 rebounds.
Wellsboro also won the B game 51-15 to stay undefeated at 5-0. Sweet had 14, McClure scored 13, and Aidan Coffee added 8.
In the girls game the Lady Hornets rolled to a 32-2 win. After a 2-2 first, Wellsboro held CV scoreless the next three quarters.
"The girls played great defense again," said head coach Darrell Morris. "We had another slow start offensively, but got things rolling in the second half. I really like how the girls have played team basketball this week."
Emma Coolidge had 10 points, 6 rebounds, 4 steals; Emma Pietropola had 6 points, 7 rebounds, 4 steals; Rylie Boyce (4 steals, 3 assists), Emma Brandenburg (12 rebounds), and Lindsey Marmara (4 steals) all had 4 points each. Jordyn Abernathy added 2 points, 5 steals, and 3 rebounds.
Wellsboro also won the B game, edging CV 15-13. Rylie Boyce had 6 points, Molly Ingerick had 4 points, Rita Champaign and Jordyn Abernathy had 2 points each, and Alyssa Bisbing added 1 point.
The Wellsboro boys are in action tonight at North Penn-Mansfield while the girls travel to Towanda on Saturday, February 17.