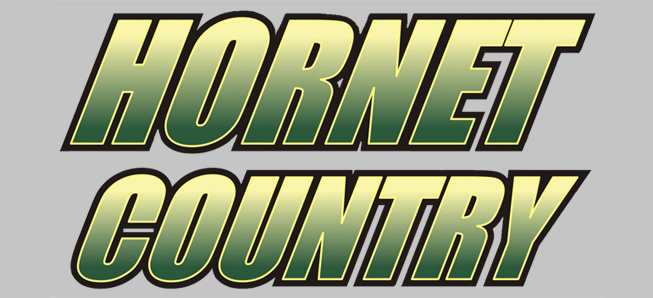 Middle School basketball teams finish seasons
By: Ed Weaver | NTL Sports | March 14, 2018
The Wellsboro Middle School basketball teams closed out their seasons on Monday, March 12 by each picking up wins over Cowanesque Valley, North Penn-Liberty and Williamson.
On the boys side, the Hornets went beat CV 66-19, North Penn-Liberty 36-25, and Williamson 39-12. After starting the season out 0-4, the Hornets rallied to finish 11-8, winning their last six games.
"Our team really started to shine late in the season," said coach Jason Greenfield. "I wish we could play the teams we lost to early on because I think the outcome would be different with the way our defense has been. I'm also goning to miss the 8th graders."
Against CV Darryn Callahan led with 20 points, Isaac Keane scored 16, Peyton McClure scored 11, Conner Adams had 9, Ryan Sweet finished with 8, and Spencer Wetzel scored 2.
Against North Penn-Liberty Adams led the Hornets with 21 points, Keane had 7, McClure scored 4, Callahan had 3, and Liam Manning pitched in with two.
Against Williamson Keane led with 14 points, Callahan backed him up with 12, Manning scored 8, and Adams chipped in with two.
The B team went 2-1 in their final three games to finish 11-5 overall. The Hornets beat CV 30-16, lost to North Penn-Liberty 29-15, then beat Williamson 20-6.
The young Lady Hornets closed out their final three games with a 28-12 win over CV, 29-10 win over North Penn-Liberty, and a 44-2 win over Williamson. Wellsboro finished the year 13-6 overall.
Against CV Emma Coolidge had 9 points, 3 rebounds, and 3 assists; Lindsey Marmara had 8 points; Rylie Boyce had 5 points, 3 rebounds, 1 steal, and 1 assist; Emma Brandenburg (8 rebounds), Emma Pietropola (6 rebounds, 3 steals), and Ella Posada had 2 points each. Abbye Cavanaugh added 2 assists, 1 rebound, and 1 steal.
Against Liberty Lindsey Marmara had 10 points, 3 steals, 3 assists, and 2 rebounds; Emma Coolidge had 7 points and 4 steals; Rylie Boyce (7 steals) and Emma Pietropola (9 rebounds) had 4 points each. Emma Brandenburg and Abbye Cavanaugh added 2 points each. Wellsboro's B team also won 12-4. Rylie Boyce had 5 points, Jordyn Abernathy added 4 points, Ella Posada had 2 points, and Kambri Cleveland had 1 point.
In their final game against Williamson Emma Brandenburg and Emma Coolidge had 13 points each. Lindsey Marmara had 10 points, Emma Pietropola had 4 points, and Kambri Cleveland and Jordyn Abernathy added 2 points each. Rylie Boyce had 3 steals and 1 rebound, Jordyn Abernathy had 2 steals and 2 assists, and Abbye Cavanaugh had 4 steals.
"We closed out the year with our highest point total of the year," said head coach Darrell Morris. "We wish our 8th graders the best of luck and hope they stick together and we look forward to having our younger girls back next season."
The B team also won 17-16 to finish 9-5-1 on the year. Rylie Boyce, Rita Champaign, and Natasha Maddox scored 4 points each. Molly Ingerick and Jordyn Abernathy added 2 points each, while Hailee Kerr had 1 point.
"11 of our girls were 7th graders and 7 of them had never played basketball before. Coach Kristen West and those girls did a great job of becoming a solid and winning basketball team."