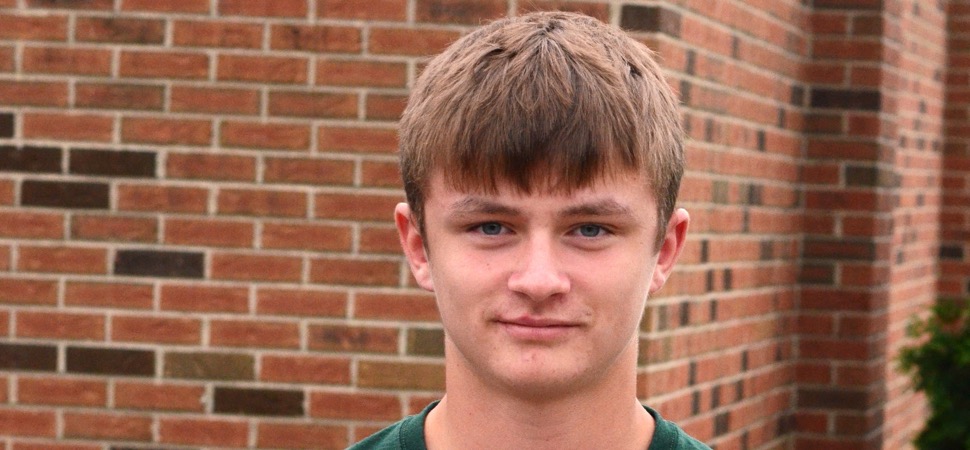 Mann named Daily Review Newcomer of the Year
By: Ed Weaver | NTL Sports | June 14, 2018 | Photo courtesy Brian Fees
Freshman Kaeden Mann was named Newcomer of the Year by the Towanda Daily Review on Wednesday, June 13.
Mann had a stellar freshman season for the Hornets in both soccer and baseball. In soccer, Mann helped guide the Hornets to the program's first-ever District IV championship. He scored 19 goals, accounted for 45 points and had 7 assists. During baseball season Mann batted 10-for-38 (.263) with 12 runs scored, a double, a home run, and 5 RBIs.
"I was surprised that I had won the award. I thought I was just going over for a picture for the Rookie team in baseball," Mann said. "The soccer season was a lot fun. Being a part of the varsity team was a good experience as a freshman and I worked hard to help the team in any way I could. Winning the district title felt amazing! Baseball season was also enjoyable. We had a winning record and I liked being a DH for several games."
In addition to Mann being named Newcomer of the Year, several Hornets were named to the Towanda Daily Review's All-Region teams for the spring seasons.
All-Region Golf
Ben Barnett - First Team
Brandyn Tuttle - Second Team
Taynton Repard - Third Team
All-Region Boys Track & Field
Hauser, Kozuhowski, Brett Rudy, Joseph Grab (4x100m relay team)
All-Region Girls Track & Field
WellsboroAthletics.com would like to congratulate all athletes on being named to the All-Region teams.