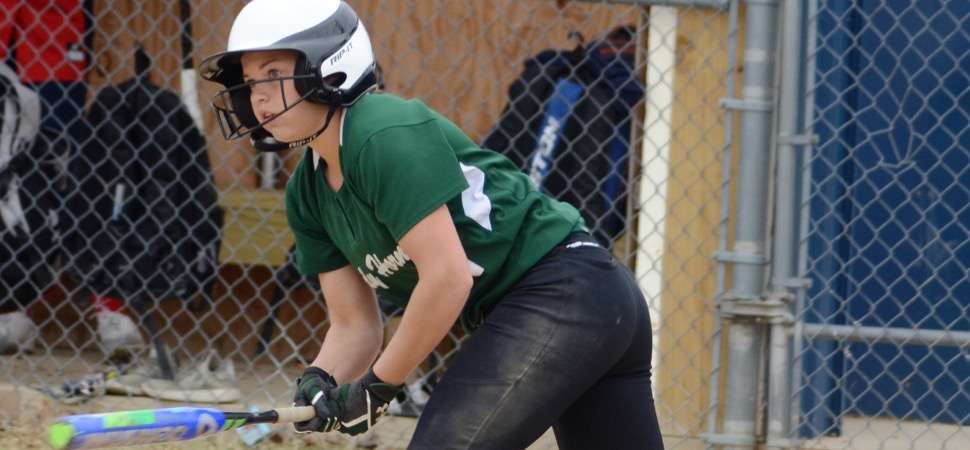 Lady Hornets top Williamson, 9-6 for third straight win
By: Ed Weaver | NTL Sports | April 28, 2018 | Photo courtesy Brian Fees
The Wellsboro Varsity Softball team moved to a game over .500 with a 9-6 win on the road against Williamson on Friday, April 27.
The Lady Hornets jumped out to an early lead in the top of the first inning as freshman Kerrah Clymer hit a solo home run. The lead wouldn't last long, however as Williamson tied it up in the top of the 2nd, but Wellsboro quickly regained their lead in the top of the third.
Sophomore Ryann Adams and senior Sydney Tremper led off with back-to-back singles, with Tremper's scoring Adams. Clymer singled after Tremper to put two on for freshman Chelsie English. English doubled in her at bat to score Tremper and Clymer, making it 4-1.
Later in the 4th inning, Wellsboro added four more runs to extend their lead. Senior Kailee Clymer led off with a triple and later scored as freshman Jena Boyce singled to make it 5-1. Boyce and Tremper would later score after Tremper drew a walk on a double by Kerrah Clymer to push it to 7-1. Another English double scored Kailee Clymer making it 8-1 before the inning came to an end.
Williamson cut the lead to 8-3 in the 5th before Kerrah Clymer scored for the fourth time later in the sixth inning.
The Lady Hornets held on to their 9-3 lead and survived a 3-run seventh inning by Williamson to pick up the win.
"Another strong night for the girls. They've done well scoring runs in bunches and being aggressive at the plate," said head coach Ron Brought. "We had four girls with a multi-hit game tonight. Our offensive has done well with providing our pitchers the necessary run support. In return Kerrah has carried the workload and has been very effective from the circle. Great week for the entire team."
Kerrah Clymer finished 4-for-4 at the plate with 3 RBIs and was a hit shy of hitting for the cycle. English was 3-for-4 with 4 RBIs, Boyce was 2-for-3, Adams finished 2-for-5, Tremper was 1-for-2, and Kailee Clymer was 1-for-3.
Kerrah Clymer pitched a complete game, scattering 6 hits (3 in the seventh), 2 walks, and 5 strikeouts, to earn 3rd win of the year.
Wellsboro (6-5, 6-3 NTL Large School Division) are back in action on Monday, April 30 at Jersey Shore.